News
Main Content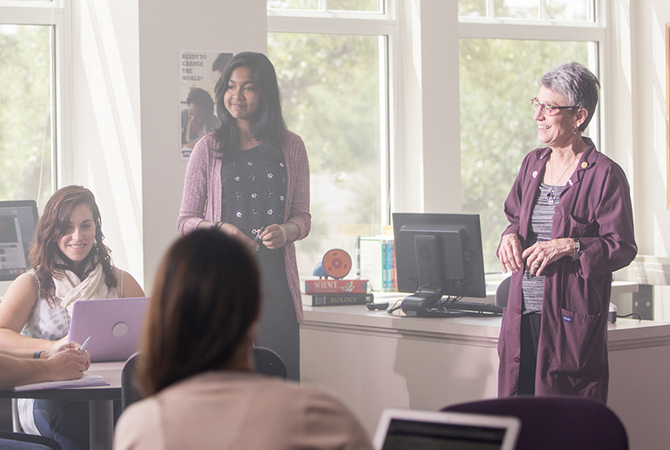 Andrews Institute Awarded Cross-Discipline National Science Foundation Grant
A new grant will support TCU's effort to determine how it has implicitly influenced the inequities in science, technology, engineering, and mathematics (STEM) departments.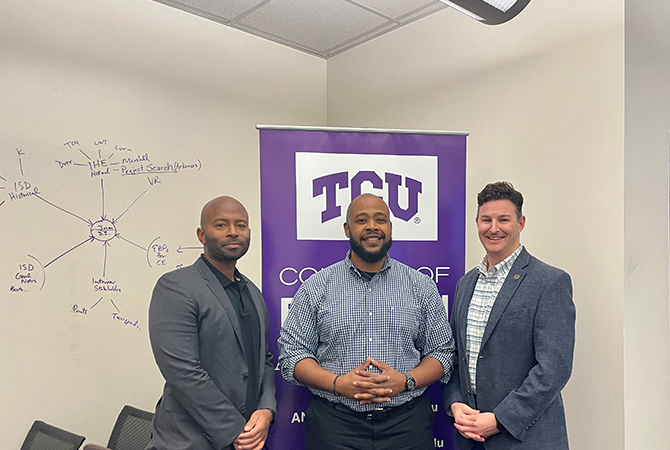 COE Faculty to Use NSF Grant to Teach Learning Disabled Employable Skills
Drs. Michael Faggella-Luby and Curby Alexander were recently awarded a subcontract for Directed Analytics' $256,000 Small Business Technology Transfer (STTR) grant from the National Science Foundation (NSF).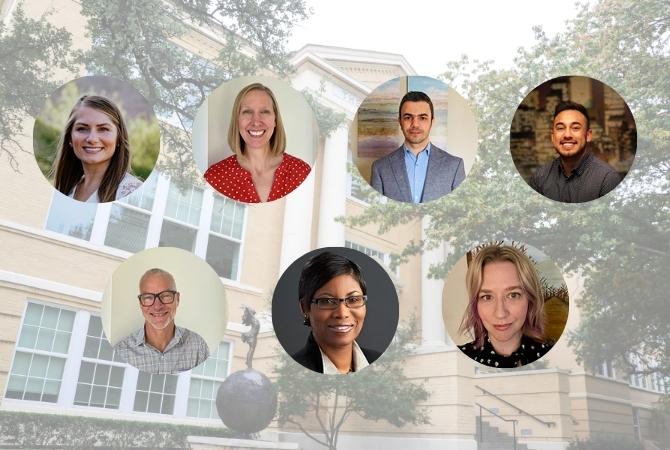 Welcome, New Faculty 2022
The College of Education is excited to welcome seven new faculty members for the 2022-23 academic year.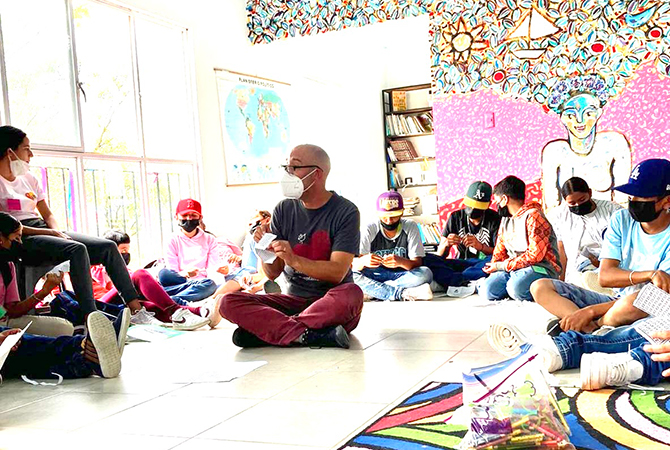 Storytelling in Mexico: Steve Przymus' research as Richard Ruiz Scholar
Steve Przymus, professor of bilingual/multicultural education in the College of Education, served as the 2022 Richard Ruiz Scholar/Artist in Residence in Guanajuato, Mexico.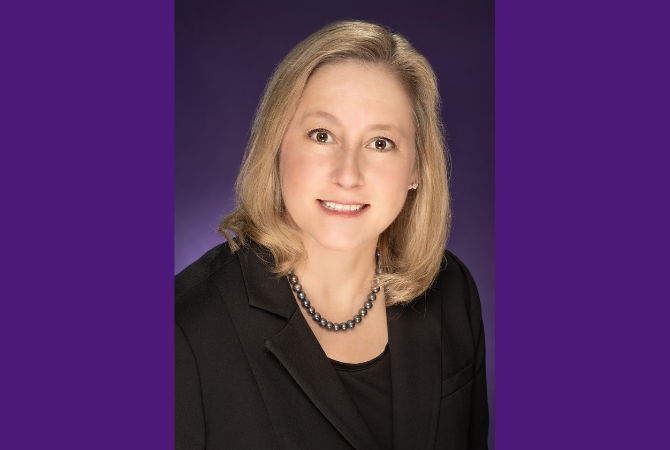 Jan Lacina receives international literacy research award
Jan Lacina, Associate Dean of Graduate Studies and Bezos Family Foundation Endowed Chair in Early Childhood Education, was awarded the 2022 Notable Books for a Global Society Research Award.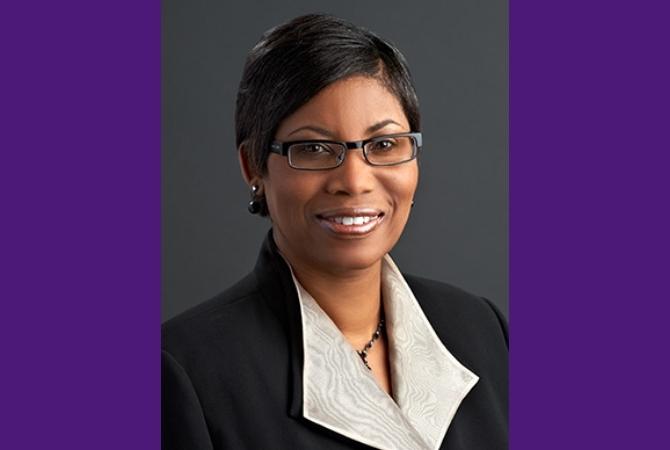 Audrey Sorrells named Ann M. Jones Endowed Chair in Special Education
Audrey Sorrells, professor of special education in the College of Education at TCU and director of the Alice Neeley Special Education Research and Service (ANSERS) Institute, was named the Ann M. Jones Endowed Chair in Special Education.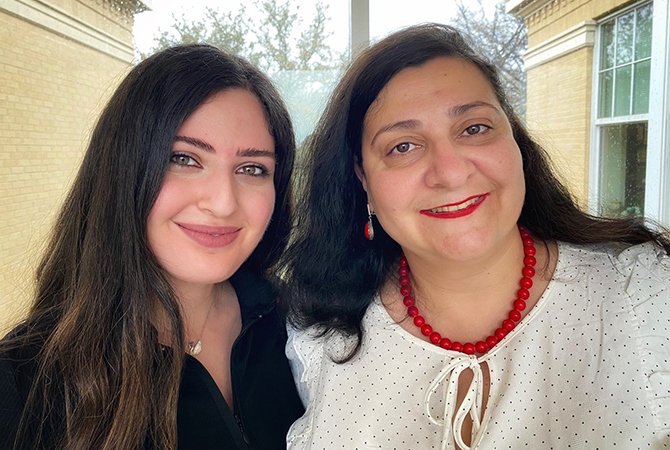 International student Ihsan Ghazal wins prestigious award for the second time
Ihsan Ghazal, a science education doctoral student from Lebanon, is a two-time recipient of the Classroom Teachers Scholarship from the National Association for Research in Science Teaching (NARST).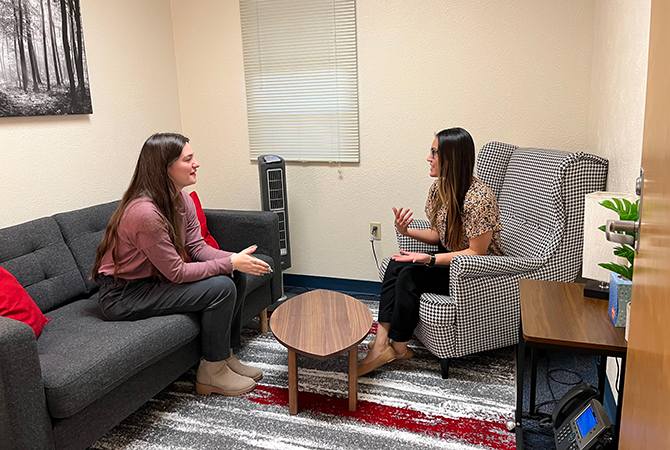 TCU College of Education partners with Fort Worth ISD to provide counseling services to students and families
In an ongoing effort to forge community partnerships, the College of Education (COE) at TCU has collaborated with Fort Worth Independent School District (FWISD) to open the TCU Counseling Clinic, operating out of the Carter-Riverside Family Resource Center.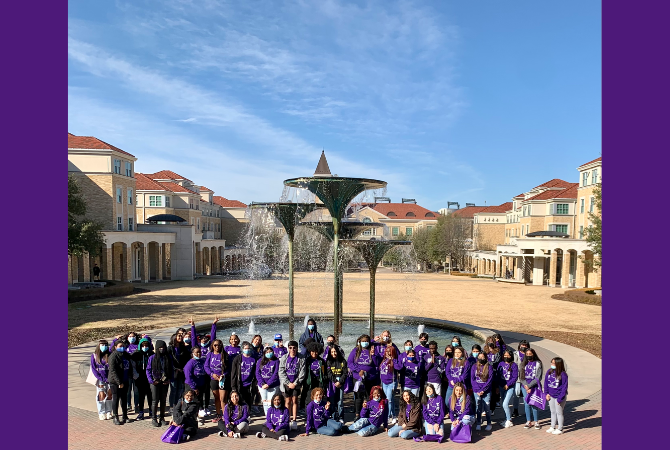 Center for Public Education and Community Engagement has a new name and bolstered outreach efforts
The Center for Public Education and Community Engagement (CPECE), housed within the COE, is a research center that focuses on issues relating to public education and the communities that are connected to those schools. CPECE has a history of affirming education as a civil and human right and a public good.
Suggest A Story
Tell us about the person and their story. Please include any contact information you may have for them.