Curriculum & Instruction
Main Content
*Includes specializations in Curriculum Studies, Language and Literacy, Mathematics Education or Science Education
Master of Education (M.Ed.) in Curriculum & Instruction
The Curriculum and Instruction master's degree program is designed for teachers and other education professionals interested in improving their instruction, preparing for positions of leadership, or enhancing their abilities to support learning in K-12 schools and other educational settings. This degree offers specializations in Curriculum Studies, Language and Literacy, Mathematics Education or Science Education.
Our program offers graduate students two kinds of preparation: (1) knowledge related to content and (2) knowledge that helps them contribute to scholarship. The degree is constructed so that students choose a content specialization and either a research emphasis, or a teaching and learning emphasis.
There are two options for earning the Curriculum and Instruction master's degree:
Traditional Master's Degree (30 credit hours)
Accelerated Master's Degree (30 credit hours, only available to undergraduate students enrolled in the TCU College of Education)
I had the opportunity to connect with my peers and teachers to forge lasting relationships. With a smaller program, there is the added benefit of working with doctoral students, adding additional perspectives to my stance on science education.
Devin Newton B.S. '18 M.Ed. '19
The objective of this program is to provide a rigorous master's degree program that prepares graduate students to work with children, adolescents, and families in a variety of educational settings.
The traditional Master of Education (M.Ed.) is a 30-credit hour program that provides a solid knowledge base and background in the theoretical and practical aspects of the selected specializations.
Content Specializations for the Traditional Master's Option
Students complete 12 hours of coursework within their specialization selected from the following within this master's degree program. View the course catalog to learn more about each specialization.
Curriculum Studies
Language and Literacy
Mathematics Education
Science Education
The objective of this program is to provide graduate students with the knowledge and skills necessary to enhance their teaching and research abilities.
Available only to TCU undergraduates, the Accelerated Master's Option allows outstanding students to combine a Bachelor's degree with the Master of Education (M.Ed.) in only five years. Students are eligible to apply for admission to the graduate program if they will have completed 90 hours of undergraduate coursework by the end of their junior year.
Contact COEgraduate@tcu.edu for more information.
Ph.D. in Curriculum Studies
Curriculum Studies as a field is interdisciplinary and draws upon multiple perspectives including psychology, philosophy, social foundations, cultural studies, critical theory, and education to study curriculum, individuals, societies, and interdisciplinary themes, while critically examining educational issues and policies.
The field values democratic community building and an ethic of social action that honors diversity. Students come to curriculum studies from formal and informal learning contexts as well as various disciplines. Graduates of the program pursue varied professional positions in schools, non-profit agencies, and other community organizations.
While curriculum studies students' backgrounds and goals are diverse, they share an interest in understanding the intersections of individuals and sociopolitical contexts. Curriculum studies arises from a 1970s reconceptualization of curriculum.
Concerned with understanding curriculum more so than developing and evaluating curricula, Curriculum Studies addresses questions such as:
What is knowledge and who decides? How does knowledge affect lives?
What does it mean to educate and to become educated?
What are the relationships between learning and teaching, curriculum theory and practice?
How is curriculum culturally, politically, and economically situated?
What are the roles of power and vulnerability in curriculum studies?
Contact us for more information: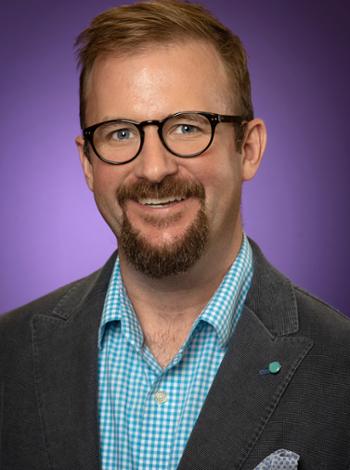 Gabriel Huddleston, Ph.D.
Associate Professor, Chair of the Department of Counseling, Societal Change, and Inquiry, Director of the Center for Public Education and Community Engagement 817-257-6782
g.huddleston@tcu.edu
View Profile
MEET SOME OF OUR DOCTORAL STUDENTS
For admission into the program, an applicant must have a master's degree in an education-related field. Applicants must present a strong academic record, a writing sample (15-20 pages, exclusive of notes and works cited) that demonstrates appropriate academic writing skills needed for success in a graduate program and three letters of recommendation. GRE scores are OPTIONAL. Applicants will be interviewed as part of the selection process.
As a research degree, the PhD is awarded for demonstrating competence in research by successfully defending a doctoral dissertation. The emphasis is on developing knowledge and skills in curriculum studies that result in the ability to conduct original research. A general program of study is outlined below. Students are required to take a suitable number and variety of graduate courses and research apprenticeships to prepare them for the qualifying examination and for the writing of the dissertation. The program requires 66-75 hours after acceptance into the program. The PhD in Educational Studies: Curriculum Studies comprises the following components: