Holmes Scholars
Main Content
TCU is proud to be part of the American Association of Colleges of Teacher Education (AACTE) Holmes Scholars Program. Holmes Scholars at TCU will join a national network of students from traditionally underrepresented backgrounds and are pursuing doctoral degrees. Holmes Scholars are selected based on their academic achievements and their commitment to promoting diversity, equity and inclusion in the field of education.
As a member institution, TCU's College of Education will provide financial support and mentorship through the AACTE program. Each student will serve a 3-year term, participating in research, advocacy and policy initiatives, including the AACTE Annual Meeting and the Holmes Scholars Summer Policy Institute.
To learn more about this program or to become a Holmes Scholar, contact the Program Coordinator: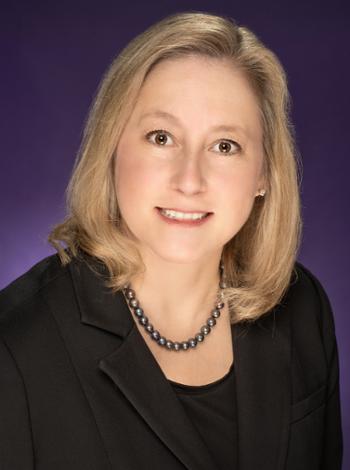 Jan Lacina, Ph.D.
Bezos Family Foundation Endowed Chair in Early Childhood Education and Senior Associate Dean for Research, Graduate Studies & Strategic Partnerships 817-257-6786
j.lacina@tcu.edu
View Profile
Faculty mentors include:
Membership in a national network of peers with access to dedicated online social networks
Mentoring opportunities by Holmes Scholar alumni currently in academia and other leadership positions
Opportunities to present their research at the AACTE Annual Meeting
Dedicated mentoring programs at the AACTE Annual Meeting
A job fair at the AACTE Annual Meeting and access to position announcements through the year
Annual Holmes Scholars Summer Policy Institute in Washington, D.C., including participation in AACTE's Day on the Hill and networking events associated with the AACTE State Leaders Institute
Leadership and professional development opportunities at the national level, such as participation in conference presentations and policy/advocacy training
Individuals eligible for selection as AACTE Holmes Scholars must:
Be enrolled in a doctoral program within the College of Education
Self-identify as members of racially and ethnically diverse groups traditionally underrepresented in the education professoriate or in leadership positions, or education research fields
Currently or plan to engage in the following types of research:
- Teacher education (preservice and/or in-service)
- School-based focus (e.g., educational administration/leadership, science education, curriculum studies, or counseling)
- Educational research focus (e.g., educational measurement and statistics, qualitative inquiry)
- Or other areas related to education
Agree to participate in university-school-community collaborative partnership arrangements, for research, service, or advocacy activities
To apply to become a Holmes Scholar in TCU's College of Education, please complete an application for the program. Required application materials include:
A 3-4 page curriculum vitae
A 2-3 page statement outlining:
- Describe your professional goals
- Describe your commitment to scholarship, educational practice, and improvement
- Why do you want to be a TCU Holmes Scholar?
- How do you plan to contribute to the program?
To learn more about the application process, contact the Program Coordinator: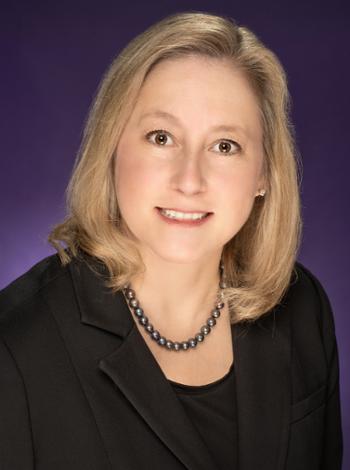 Jan Lacina, Ph.D.
Bezos Family Foundation Endowed Chair in Early Childhood Education and Senior Associate Dean for Research, Graduate Studies & Strategic Partnerships 817-257-6786
j.lacina@tcu.edu
View Profile
Awardees are expected to:
Serve up to a 3-year term
Attend on-campus Holmes programs and meetings
Participate in the AACTE Annual Meeting, including the Holmes Scholars pre-conference events
Submit proposals to present their research at the AACTE Annual Meeting each year they are in the program
Participate at least once in the AACTE Holmes Scholars Summer Policy Institute and AACTE Day on the Hill (in Washington, D.C.)
Participate in at least one other education conference, such as that of the American Educational Research
Association, the Association of Teacher Educators, or another organization within their discipline
Propose and implement a project that relates to or forwards the goals of AACTE and authentically engages them in advocacy, policy, service, or research work that furthers high-quality and equitable educator preparation
Participate in activities and meetings sponsored by the National Association of Holmes Scholars Alumni (NAHSA) during their final year in the Holmes Scholars Program (some of which occur at the AACTE Annual Meeting)
Consider affiliate membership in NAHSA during their final year in the program
Naomi Alanis
Science Education Doctoral Student
Naomi's research interests include empathy, identity, diversity, equity, justice, and inclusion in higher education and healthcare for underrepresented populations. Additionally, she wants to examine educational disparities in the U.S. in a post-pandemic climate to explore educational attainment in higher education/medical school and its intersection with health and mortality.
Naomi is currently pursuing her Ph.D. in Science Education in the College of Education at Texas Christian University. Naomi holds an A.A. in Music from El Centro College in Dallas, a B.A. in Psychology and Music from the University of Texas at Arlington, an M.S. in Information Science with a concentration in Health Informatics from the University of North Texas, and an M.B.A. in Healthcare & Executive Leadership and Coaching from the University of Texas at Dallas.
Naomi is an El Paso, TX native. After moving to North Texas, she attended schools in Oak Cliff, a suburb of Dallas, and graduated high school from Booker T. Washington High School for the Performing and Visual Arts (BTWHSPVA). In addition to her professional and educational pursuits, Naomi plays the violin in the Coppell Community Orchestra, where she is the music librarian and board member.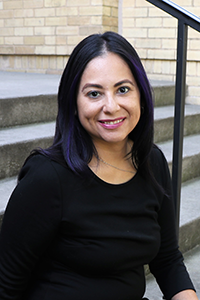 Eric Barnes
Educational Leadership Doctoral Student
Eric E. Barnes is an experienced educator that is passionate about positively impacting communities and scholar success; he believes that an inspiring educator ignites a passion for learning in which ordinary scholars become extraordinary. He is a dedicated, instructional leader with 17 years of educational service, including 9 years at the administrative level. Furthermore, he has a diverse background in working with scholars in both suburban and urban areas in every K-12 setting with a humble start as a 4th grade educator at Bradley Elementary School in Jackson, MS. What motivates him as an educator is being able to serve as a role model in helping young people transition into well-rounded adults who are lifelong learners with hearts for service.
A lifelong learner, Eric possesses a BBA in Business Management from Jackson State University, a M.Ed. in Elementary Education from Mississippi College, and a PK-12 principal certification from the University of Texas at Arlington. Additionally, he is currently pursuing a Ph.D. in K-12 Educational Leadership at Texas Christian University (TCU).
The highlight of his life includes being married to the love of his life, Kristen, and being a father to their beautiful daughter, Laila Roselynn, and four beautiful godchildren. In his spare time, he enjoys spending time with family, cooking, traveling, and attending sporting events (Go Cowboys!).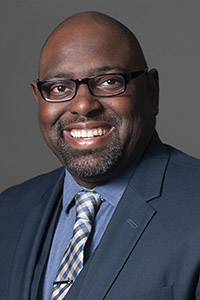 Stephanie Cuellar
DEI Post-Doctoral Fellow
Dr. Stephanie Cuellar is the DEI Post-Doctoral Fellow in the Department of Educational Leadership and Higher Education in the College of Education. Her research interests include psychological resilience among minoritized populations; ethnic-racial identity development; community cultural wealth; and increasing access to postsecondary education for low-income, first-generation college students.
Dr. Cuellar earned her B.S in Psychology and M.A in Clinical and Counseling Psychology from Midwestern State University in Wichita Falls, Texas. She earned her doctorate in Higher Educational Leadership from Texas Christian University. She holds a graduate certificate in Comparative Race and Ethnic Studies with a concentration in pedagogy as well as a general pedagogy certification.
Prior to coming to TCU, Cuellar gained nearly six years of experience in Student Affairs and Community and Alumni Relations.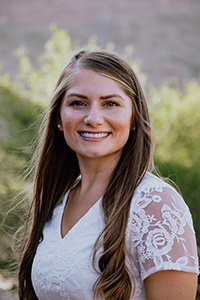 Natalia Dominguez
Higher Educational Leadership Doctoral Student
Natalia Dominguez is a dedicated TCU Doctoral Student specializing in Higher Education Leadership and a Graduate Assistant at the Office of Diversity and Inclusion. With over a decade of experience as a formally trained, culturally responsive artist-teacher within the Fort Worth ISD, Natalia has honed her expertise in various areas.
She seamlessly transitioned her skills from the classroom to the Business Equity Industry, where she has made a substantial impact. As a professional, she has demonstrated exceptional proficiency in classroom management, curriculum design, action research, and teaching, all while viewing educational equity through a keen lens. Natalia's journey has taken her into Minority-Women Owned Business Enterprise, Outreach and Procurement, and Sr. Contract Specialist roles. Her unique ability to connect the dots and facilitate individuals systematically and authentically sets her apart. She empowers others to achieve their personal and professional goals, making her an invaluable asset to any team or program.
Natalia Dominguez is dedicated to fostering positive change and equitable practices within the educational and business sectors, making her a passionate advocate for diversity, inclusion, excellence, and the arts in all her endeavors.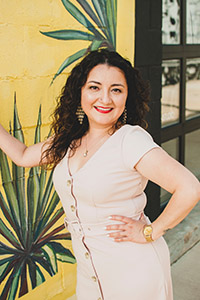 Nicole Masole
Higher Educational Leadership Doctoral Student
Nicole Masole received a B.A. in Plan II Honors and Government from the University of Texas at Austin, a M.Ed. in Secondary Education from the University of Missouri-St. Louis, and a M.Ed. in Mind, Brain, and Education from the University of Texas at Arlington. Nicole's professional career in education started as a middle school math teacher in St. Louis. Upon her return home to Texas, Nicole began an eight-year journey as the Program Director at Breakthrough Fort Worth, an organization aimed at supporting students across Fort Worth in their journey to achieve postsecondary success. Currently, Nicole serves as the Director of Community Engagement and Inclusion at Fort Worth Country Day. Nicole is currently pursuing her Ph.D. in Higher Educational Leadership and her research interests include models of inclusive excellence within higher education institutions, innovative teaching and learning practices in higher education, as well as fostering and facilitating partnerships between K-12 and higher education institutions to improve college access and college completion.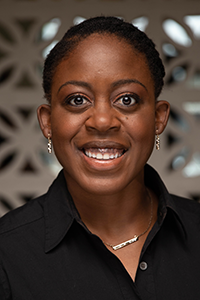 Monica Manzur
Higher Educational Leadership Doctoral Student
Monica Manzur is originally from Belize, Central America where she was born and raised. She takes pride in being a Belizean and is passionate about advancing higher education in Belize. She moved to the U.S. in 2013 to pursue her bachelor's at New Mexico State University and later on completed her M.Ed. in Counseling- Student Affairs at Northern Arizona University in Flagstaff, Arizona. Before commencing her doctoral program, Monica returned to Belize in 2019 where she served as the Director of Student Affairs for a private university in Belize. Given her experiences, Monica is interested in exploring student involvement, sense of belonging, and equity and access for underrepresented students.
Outside of the academic realm, Monica is a lover of nature and food and does this through her love for travel. She enjoys spending time and connecting with loved ones as she loves to learn the stories of others. No matter where she has lived, Monica makes it a point to find all the water (beaches, rivers, oceans, lakes) around her.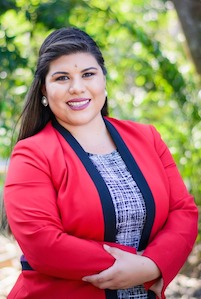 Melissa Mendoza
Post-Doctoral Fellow
Melissa E. Mendoza is the Chancellor's Postdoctoral Fellow in Bilingual Special Education at Texas Christian University where she is a Core Member of the ANSERS Institute. Her research focuses on inclusive education policy implementation, teacher education for inclusive learning environments, and the student transition from school to employment.

Dr. Mendoza completed her Ph.D. in Comparative Education in the School of Education and Information Studies at University of California, Los Angeles. She is a former special education teacher and has worked in teacher education supporting novice and pre-service dual language and general education teachers in the field for over five years. She is a Fulbright scholar and was a fellow at the WORLD Policy Analysis Center twice, focusing on inclusive education for people with disabilities, gender equality in education, and approaches to special education services.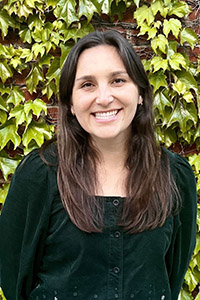 Denise Mugabe
Higher Educational Leadership Doctoral Student
Denise is a Harare, Zimbabwe native pursuing her Ph.D. in Higher Educational Leadership at Texas Christian University. With a curiosity and desire to learn and share culture, she resolved to use Ubuntu; an African philosophy centered on 'being self through other' and compassion and humility, as her life's mantra and educational focus as she moved to the U.S to pursue her higher education. Her research interests evolve around the experiences of international students, and the institutional frameworks affecting the enrolment and retention of minoritized groups.
Denise started off her educational journey at Del Mar College and transferred to Midwestern State University where she received a B.A. degree in Business Administration and a M.B.A. with a Management emphasis from Texas Woman's University. Denise currently works as a Research Assistant in the College of Education at TCU and also uses this position to actively champion and communicate the needs of graduate students serving as the College's representative in the Graduate Student Senate.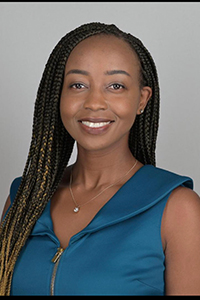 Marcellis Perkins
Higher Educational Leadership Doctoral Student
Marcellis is a native of Chesapeake, Virginia, and graduate of the College of the Holy Cross, class of 2019. He graduated with his Masters in Higher Education Leadership from Texas Christian University in 2021. He has previously served as program coordinator for professional development in TCU's Student Athlete Development Department, Graduate Research Assistant for the Race & Reconciliation Initiative, intern for the Critical Race & Ethnic Studies Department, representative of the College of Education for the Graduate School Senate, and an Albert Schweitzer Fellow . Currently, Perkins is a Graduate Assistant in the office of the Chancellor and President at TCU, co-author of A History to Remember: TCU Purple, White, and Black, chair of the TCU Portrait Project and co-host of the podcast Reconcile This!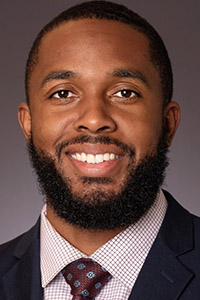 Omar Serna
Curriculum Studies Doctoral Student
Omar Serna is a Ph.D. student in the Curriculum Studies program at TCU in the College of Education. He is a research assistant working on various projects at the Tānko Institute which helps to disseminate Indigenous pedagogies among educators of the area. He received his undergraduate and master's from the Universidad de Guanajuato, Mexico. He teaches English as a Second Language to adults in Fort Worth. His research interests are at the intersection of language, race, transnationalism, and education.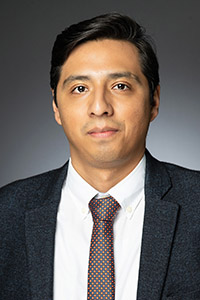 Zhan Shi
Higher Educational Leadership Doctoral Student

I am pursuing a degree in higher education leadership. My doctoral work is focused on higher education finance, financial aid policies, human capital theory, neoliberalism, and performance funding from states. I am particularly interested in how various financial aid policies and practices affect student enrollment, educational persistence, and outcome from the lens of educational equity and ethics. I am an immigrant in Singapore and worked as an accounting professional for eight years before coming to the USA. I am holding a STEM master's degree in Finance from Iowa State University and MBA from Texas Christian University. My STEM degree background and data analysis skills equipped me to conduct quantitative research in the higher education field. I am a vice finance president of the Graduate Student Senate at TCU and a member of the Chinese Baptist Church of Fort Worth. I am also a mother of three children, Jack (11), April (8), and Gloria (4).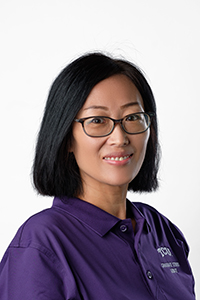 Erica Terrell
Higher Educational Leadership Doctoral Student
A proud native of Dallas, TX, Erica began her educational journey at Dallas College. After obtaining an Associate of Science, she earned first a Bachelor of Arts in Speech Communication at the University of North Texas and then a Master of Arts in Political Science from the University of Texas at Arlington. After receiving her master's, Erica returned to Dallas College as a government instructor. In August of 2023, she celebrated her 10th year of teaching. After much consideration, Erica began pursuing a doctoral degree in June of 2022 at Texas Christian University. She is a second-year doctoral student in the Higher Educational Leadership Program (Ed.D.). Her research interests center on student retention and success. Specifically, she seeks to understand modern-day students and the tools they need to persist in higher education. Outside of teaching, Erica enjoys watching great movies (and plays), writing, and finding new ways to build community.