Faculty and Graduate Students
Main Content
The Andrews Institute is supported by a variety of faculty who span the breadth of TCU, bringing an assortment of meaningful contributions to our research and teaching. The core faculty is comprised of Mathematics Education and Science Education Faculty. The affiliated faculty from within the college, across the university, and in the community add to the diversity of research and programming.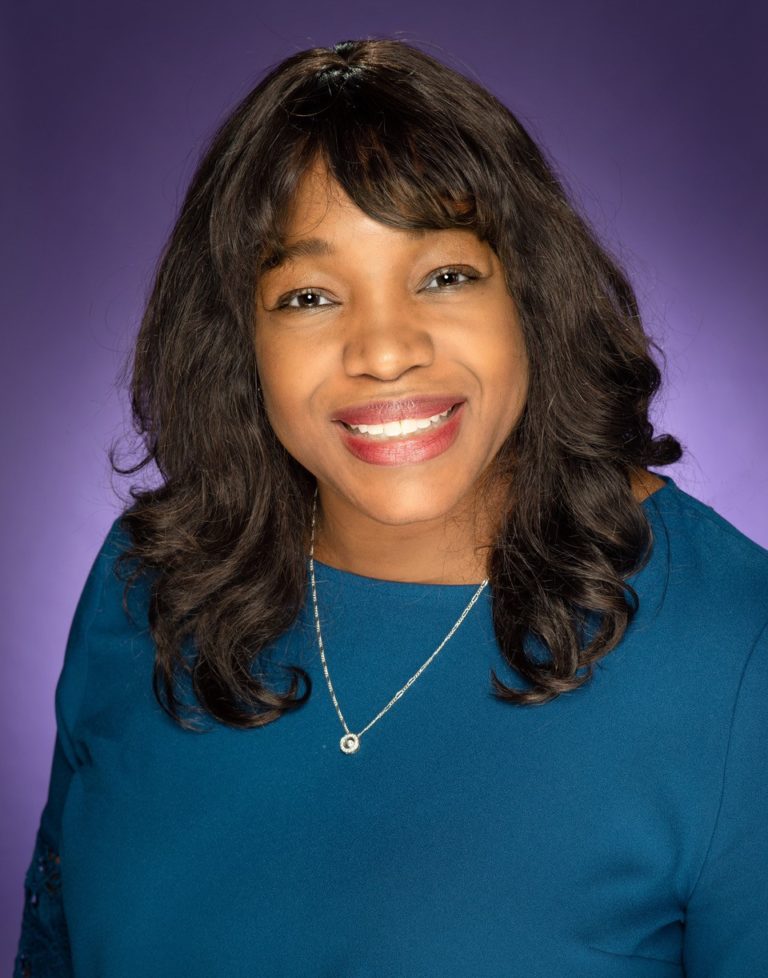 Zoranna Jones
Assistant Dean for Student Support
z.jones@tcu.edu
TCU School of Interdisciplinary Studies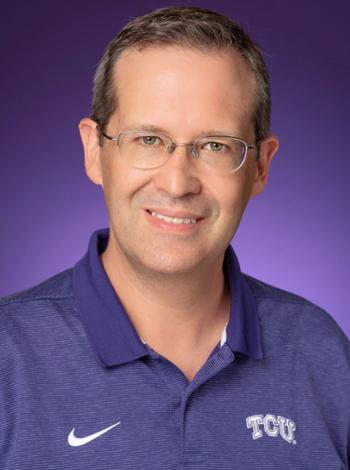 Michael Sawey, MS
Senior Instructor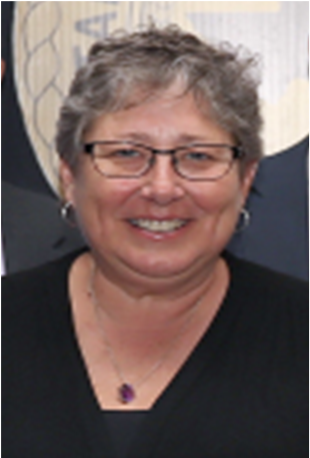 Kathy H. Smith, Ph.D.
Professor of Mathematics
Department of Mathematics, Tarleton State University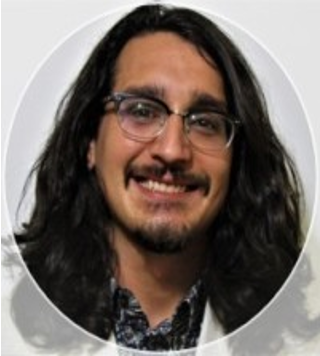 Stacy Vasquez, Ph.D.
Professor of Biology
Dallas College, Mountain View Campus
Meet Our Graduate Students
Doctoral Candidates
Naomi Alanis (2021)
Naomi holds an AA in Music from El Centro College, BA in Psychology from the University of Texas at Arlington, an MS in Information Science with a concentration on Health Informatics from the University of North Texas, and an MBA in Healthcare & Executive Leadership and Coaching from the University of Texas at Dallas. She is currently pursuing a Ph.D. in Education: Science Education and was recently appointed the honor of becoming a Holmes Scholar at Texas Christian University.
Naomi is also Assistant Professor at Texas Christian University and University of North Texas Health Science Center School of Medicine and Manager of Clinical Research for Integrative Emergency Services (IES). Her research sites include John Peter Smith Hospital and Baylor All Saints in Fort Worth, TX, and Baylor University Medical Center in Dallas, TX. She is Chair of the Clinical Researcher United Exchange (CRUX) interest group within the Society for Academic Emergency Medicine (SAEM).
Naomi's focus in the emergency department (ED) at John Peter Smith Hospital has been to develop a robust emergency medicine research division. To that end, she implements and manages investigator-initiated studies, clinical trials, and data collection. She also plays a key role in managing multi-center research projects, manuscript drafting/editing, promoting faculty development, and facilitating resident and medical student education in research. Naomi's research interests include empathy, diversity, equity, justice, and inclusion in higher education and health healthcare for traditionally underrepresented/underfunded populations.
Naomi is an El Paso, TX native. After moving to North Texas, she attended schools in Oak Cliff, a suburb of Dallas, and went on to graduate high school from Booker T. Washington High School for the Performing and Visual Arts (BTWHSPVA). In addition to her professional and educational pursuits, Naomi plays the violin in the Coppell Community Orchestra, for which she is the music librarian and board member. She also likes to macramé, listen to music, visit national state parks, and relax with friends, family, and the family cat (named Frog) in her spare time.
Jessie Farris (2021) Jessie developed a passion for conservation and native plants at Texas Christian University before graduating in 2017. She has been with the City of Dallas for three years as the Northwest District Arborist. When she's not in the field or meeting with clients, Jessie's focus is on public education, citizen science, and developing training materials for the City. She also serves on the City of Burleson's Parks Board and is the Secretary for the Trinity Blacklands Urban Forestry Council.

Her work with the city led her to pursue a Master's degree in Sustainable Natural Resource Management at Unity College. As part of her studies, she developed an environmental education curriculum to spread environmental awareness through a scientific perspective using outdoor labs and nature-based activities. She is honored to be pursuing her Doctorate in Science Education at Texas Christian University. Her goal is to connect students and local communities to the natural environment and promote active stewardship of its ecological resources to strengthen local and equitable resilience to climate change while creating more sustainable and community-based resource management strategies.
Morgan Jansing (2021)
Morgan holds a B.S. in Environmental Biology from Fort Lewis College in Durango, Colorado, and an M.S. in Environmental Studies from Texas Christian University. Throughout her schooling and her career, she has found ways to stay involved with her two loves: science and education. Whether it was summer jobs working at the Fort Worth Zoo School to more formal career opportunities building a local food-based education program in Amarillo, TX and a field school for middle schoolers through a Fort Worth non-profit, she always finds a way to pique students' interests while using the outdoors as a classroom. She holds a teaching certification through the Houston Montessori Center and has been teaching 4th, 5th and 6th grade since 2017.
Kristen Brown (2020)
Kristen graduated from TCU in 2002 with her B.A. in Biology and in 2004 with her M.A. in environmental science. She began her teaching career in 2004 as a biology teacher at Polytechnic High School in Fort Worth ISD, and then she spent ten years with Coppell ISD serving in a variety of roles, beginning with teaching 8th grade science and high school biology and chemistry. She completed her M.Ed. in educational administration from TWU in 2009 so she could be an assistant principal and instructional coach for the district. Next, she served as a curriculum director supporting GT, CTE, Fine Arts, Languages other than English, Dual Credit and IB programs. Since moving to Fort Worth in 2015, Kristen has worked for Tarleton State University and supervised first year teachers for their alternative certification program, TMATE. Most recently, she has also been an adjunct instructor at TCU in the College of Education. She has taught undergraduate courses in professional roles and responsibilities for educators, science for elementary teachers, creative thinking in science, and supervision of student teachers. She is excited to be a full-time doctoral student this fall working on a National Science Foundation grant with Dr. Molly Weinburgh and Dr. Curby Alexander.
Ihsan Ghazal (2020)
Ihsan earned a Bachelor of Science in biology in 2010, a teaching diploma in secondary science education (2011), and a Master of Arts (M.A.) in science education (2018) from the American University of Beirut (AUB). Her thesis studied the impact of an argumentation intervention on grade eight students' argumentation skills, informal reasoning, and achievement in Biology. At the beginning of her career, she taught science at the elementary level for one year. However, since 2014, she has been teaching chemistry and biology at the high school level (grades nine to twelve). She developed inquiry-based lessons and activities in science classrooms. In 2019, she also joined the Faculty of Education at the Modern University for Business and Science in Beirut as an instructor for courses related to teaching methods and curriculum (Elementary Science Curriculum and Teaching Material in Math and Science). Ihsan participated in research about argumentation, argumentation and nature of science, learning progressions, and technology (interactive white boards). These are topics she is interested in pursuing research about in the future. She is excited and honored to be a TCU Ph.D. student driven by a passion for both teaching science and conducting research.
Ashley Titus (2020)
Ashley earned her Master of Environmental Management at TCU in 2016. While at TCU, she was honored to work as a graduate assistant for the Institute of Ranch Management (IRM). During that time, she had the opportunity to help develop TCU's Living Laboratory and worked with international stakeholders to spread IRM's sustainability message. Post-graduation she worked in the public and private sectors of the environmental industry. During her stint with the Texas Commission on Environmental Quality, she collaborated with farmers and ranchers regarding water right management through the 2016 drought. This experience reignited her passion for environmental education. Ashley is interested in researching educational methods to bridge the gap between ranching and scientific communities.
Jennifer Tuff (2020)
Jennifer has taught biology in Fort Worth ISD for the past 10 years. She recently received her Masters degree from the TCU College of Education in 2019. Her focus during her Master's was incorporating reading through digital literacy programs into the science classroom to improve content understanding. She hopes to continue to study the ties between literacy and content understanding during her doctoral research. Outside of the world of education, Jennifer loves to spend time with her husband, son and three fur babies and lives for family dinners (nearly every Sunday) with her parents. A California girl to her core, she loves the ocean and the beach, but Texas sunsets are a very close second! She is looking forward to finding ways to help teachers better include reading as a classroom practice in science. Someday when she grows up, Jennifer would like to work in a teacher training program and help to develop the next generation of science educators.
Stephanie Wallace (2020)
Stephanie earned her B.S. Biology at the University of Texas at Arlington (2006) and M.S. in Biology at Texas Christian University (2009). Since then, she has been teaching Anatomy and Physiology courses to undergraduate students, and has been teaching at TCU since 2013. Most of her students are freshmen, many of whom struggle to find effective ways of learning difficult science material, and are also primarily nursing or pre-health majors, where it is important that the foundational knowledge of these courses be remembered for the long-term. Nationally, introductory-level science courses in nursing programs have an attrition rate between 30-50%. Many students leave because they feel that the courses are too difficult. While it is important to maintain rigor, are there better ways to teach these courses to increase student learning and decrease the attrition rate? Stephanie is excited to be part of the Science Education doctoral program and learn how to more effectively research the answers to this question to help give students the best tools to learn science.
Jayme Simlin Del Mario (2019)
Jayme earned her bachelor's degree in Biology from Oklahoma State University (2010) and began working at a Bariatric surgery clinic in 2012. After exploring her interest in medical education, she began her Medical School Post Baccalaureate program in New York. Jayme thoroughly enjoyed her time in the medical field but always felt like she belonged behind the podium rather than in a clinic. Thus, after earning her master's degree in Biological interdisciplinary Studies from Touro College of Osteopathic Medicine, she took a leap of faith into K-12 education, teaching Medical Microbiology, Anatomy and Physiology and Pathophysiology at Duncanville High School for 5 years. Since then, Jayme has served in a variety of educational roles and settings within higher education and K-12 institutions. She currently serves as a Campus Instructional Coach at City Lab High School in Dallas ISD. Jayme enjoys collaborating with secondary educators to support engaging teaching and learning strategies. She is honored and excited to be a TCU PhD student. Jayme's interest includes analyzing the ironic disparities among higher education entrance examinations and success in academia.
Savannah Graham (2019)
Savannah graduated from the University of Arkansas in May 2019 with a Master of Science in Biological Sciences (research: Local adaptation in Enallagma exsulans populations), after previously graduating from Lyon College in Batesville, Arkansas with a Bachelor of Arts in Biology. She had intentions of pursuing a career in the field of biology, but this changed once she taught introductory biology labs during my time at Arkansas and participated in science outreach programs. She created her own lab exams and became interested in the methods of teaching and ways of testing students' knowledge. She also worked with the lab coordinator and other teacher assistants to improve the course and student learning each semester. This led her into the field of science education that she have become very passionate about the last few years. She is interested in the methods of teaching science and student learning in science, especially in the field of ecology.
Lara Kuhlman (2019)
Lara attended Texas A&M University and received a Bachelor of Science in Animal Science (2004) as well as a Master of Science in Physiology of Reproduction (2008). While attending A&M Lara worked in the field of Animal Health with various researchers on campus. Upon working toward a master's degree, she became a teaching assistant for the undergraduate class Reproduction in Farm Animals for 3 years. This sparked a love of teaching and Lara pursued an Alternative Teaching Certificate in Life Sciences (6-12th grades). After graduating with a master's degree, Lara began teaching Biology and Advanced Placement (AP) Biology at Paschal High School for five years. She has also taught three years of Middle School Science including Earth Science, Life Science, and Physical Science. Beginning in 2013 to present, Lara has been an adjunct professor at Tarrant County College, teaching Anatomy and Physiology II. She is also a Certified ISR Self-Rescue Swim Instructor. Lara was born and raised in Fort Worth and is excited to begin the Science Education Doctoral program at TCU.
Megan Clawson (2018)
Megan earned her bachelor's degree in Biology here at TCU (2002), and began teaching in 2003. She loved her time in the science classroom and decided to pursue graduate work in science education. She received her Master's degree in Math, Science, and Technology Education from The Ohio State University (2009). Since then, Megan has served in a variety of educational roles and settings including both K-12 education and higher education. She currently is a faculty developer in TCU's Koehler Center for Instruction, Innovation, and Engagement, and enjoys working collaboratively with the TCU community to support teaching and learning. Prior to joining the Koehler Center, Megan worked as a Science Curriculum Specialist in Fort Worth ISD, and as an Assistant Course Coordinator in the Center for Life Sciences Education at The Ohio State University. She is thrilled to be a TCU student again. Her interests include discipline-based educational research, and the development of pedagogical content knowledge.
Tonie Domino (2018)
Tonie earned her bachelor's of science in biology (2008) at Washington College in Chestertown, Maryland, and went on to graduate with her DVM from the College of Veterinary Medicine at Cornell University (2013). After a short time as an associate in an equine/farm animal practice, she returned to Cornell in 2015 for a residency in ambulatory and production medicine (the specialty of preventative care and welfare for farm animals). She loved her teaching responsibilities as a resident and decided that she wanted further training in the field of education. Her research interests include how learning occurs at different phases of the veterinary curriculum (early basic sciences vs. later clinical reasoning), how veterinary students might use writing to study/learn, and how veterinarians communicate with their clients.
Callie Price (2017)
Callie Price earned her undergraduate and graduate degrees in Biology from Tarleton State University and is now a full-time instructor and lab coordinator for their Biology department. She came to TCU to further develop her passion for education into defined research skills and become a more effective researcher and educator for students.
Gracie Davis (2022)
Christelle Fayad (2022)
Zuzana Garcia (2022)
Rocco Williams (2022)
Master's Candidates
Ronnie Cunningham (2019)
Captain (CPT) Ronnie Cunningham is a native of Oakland, California and is an active duty CPT in the U.S. Army. He enlisted in the Army in 2000, and after reaching the rank of Sergeant First Class, he was commissioned as an Infantry Officer in 2010 from the Officer Candidate School at Fort Benning. Upon commissioning, CPT Cunningham graduated Ranger School at Fort Benning, GA and earned his bachelor's degree in Finance from Hawaii Pacific University (2013) while serving with D Company, 2-27 Infantry "Wolfhounds" in Schofield Barracks, Hawaii. CPT Cunningham has five combat deployments in Operation Iraqi Freedom and Operation Enduring Freedom. He has commanded two companies and is currently the Assistant Professor of Military Science in the AddRan College at TCU. His awards and decorations include the Bronze Star Medal with Valor, Purple Heart, Meritorious Service Medal, Army Commendation Medal with 4 OLC, Army Achievement Medal with 7 OLC, Presidential Unit Commendation Award, Valorous Unit Award, Navy Unit Commendation, Army Good Conduct Medal (3), Afghanistan Campaign Medal 2 Stars, Iraq Campaign Medal with 4 Stars, Global War on Terrorism Expeditionary Medal, Global War on Terrorism Service Medal, Non-Commissioned Officer Professional Development Ribbon (3), Combat Infantryman's Badge, Combat Action Badge, and Expert Infantryman's Badge. His Military Schooling includes Ranger School, Air Assault, Joint Fires Observer, Pathfinder, Jumpmaster and Airborne School. CPT Cunningham is married to the Tiffeny and has four boys, Ronnie age 11, Princeton age 10, Connor age 6, and Tyler age 3. He is honored for the opportunity to pursue his Master's in Mathematics Education while educating the TCU's Cadets on small unit tactics and Army leadership.
Yenyfer Lopera (2020)
Wendy Lamour (2015)
Perhaps it was inevitable that Wendy would go into the family business. Her dad was an Education Professor in South Texas, and her worked in an administrative position in the Education Department at UT Austin. Dinner conversation often centered on education policy, pedagogy and — a personal favorite of Wendy's — testing and measurement. She spent almost twenty years as an engineer, but eventually gave in to the pull of teaching. As a student, math always came naturally to her, so she tended to ignore her teachers and rely on her ability to figure things out on my own. That strategy served her well to a point, but then she realized that by trying to reason through everything from scratch, she was ignoring an enormous body of knowledge that she could build on, rather than trying to recreate everything on her own. She applied to TCU when she reached a similar point in her teaching career.
Her modest aspiration is to save the world through math. Like a lot of teachers, she has an interest in inspiring the curiosity and inventiveness of students with the potential to solve some of the world's greatest technical problems. But she is also very interested in identifying and cultivating the math skills that students with other gifts will need in order to be productive citizens and rational thinkers capable of organizing information in order to make good decisions. She wants to study the successes that others have had in these areas and then see what she can contribute to the field.
Science Education (Traditional)
Tamela Cook (2022)
Naomi Gutierrez (2022)
Karina Lazcano (2022)
Magdalena Salas (2022)
Lex Salazar (2022)
Tanya Warren (2022)
Mathematics Education (Traditional)
Wendy Larmour (2016)
Ronnie Cunningham (2018)
Mason Nantz
Mathematics Education (Accelerated)
Elli Strehli (2022)
Adele Morris (2022)
Gabbi Gentry (2022)
Marissa Briggs (2021)
Olivia Hernandez (2021)
Mason Nantz (2021)
Audrey Perry (2021)
Katy Stumb (2021)