News
Main Content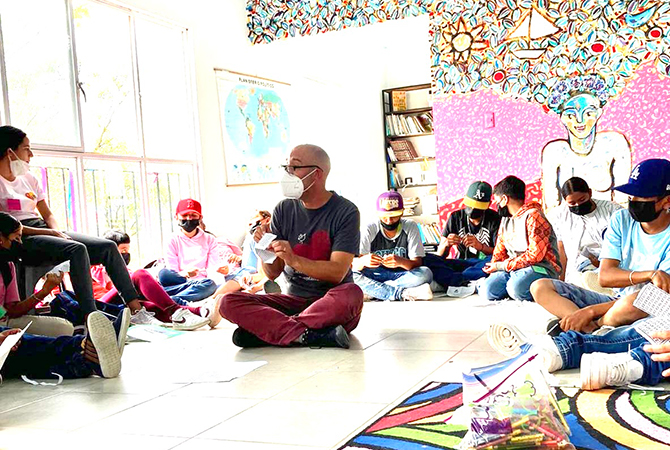 Storytelling in Mexico: Steve Przymus' research as Richard Ruiz Scholar
Steve Przymus, professor of bilingual/multicultural education in the College of Education, served as the 2022 Richard Ruiz Scholar/Artist in Residence in Guanajuato, Mexico.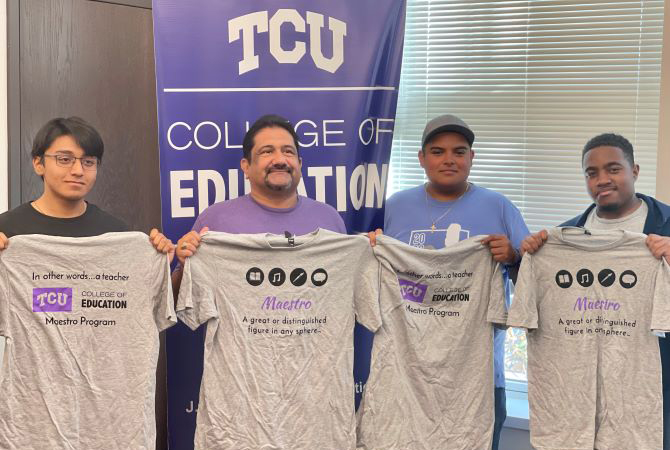 Meet the first cohort of Maestros
Maestro, a new initiative in the College of Education, seeks to diversify the teaching workforce by recruiting, preparing and supporting candidates as they earn their bachelor's degrees and teaching credentials.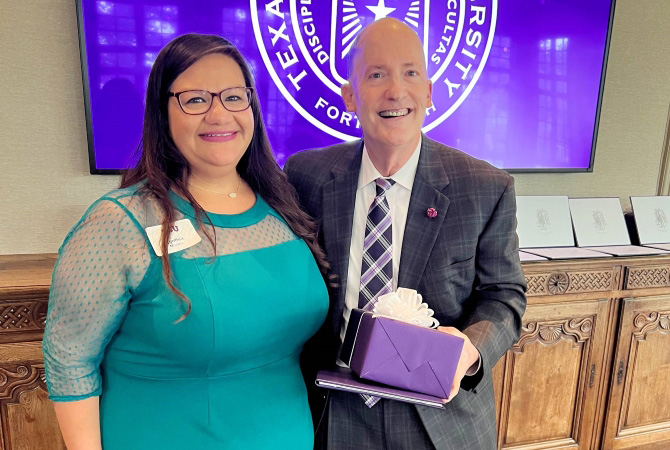 Cynthia Montes wins Chancellor's Staff Award
Cynthia Montes, director of Student Support Services, was recently awarded the Chancellor's Staff Award for Outstanding Service. The award recognizes a staff member for exemplary service and contributions to the welfare of the campus community.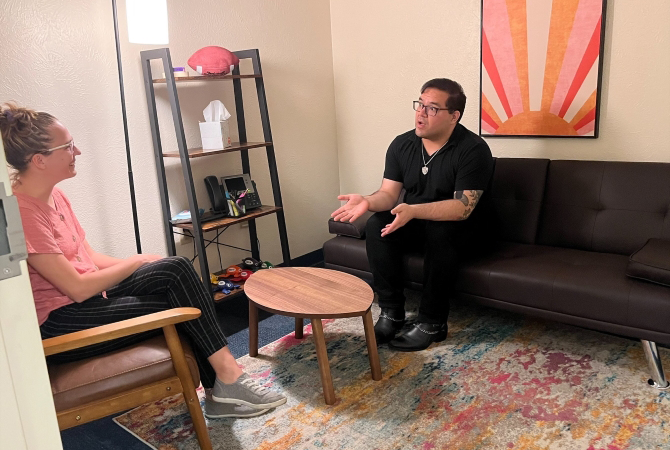 Clinical Mental Health Counseling program earns CACREP accreditation
TCU's Clinical Mental Health master of education received accreditation from Council for Accreditation of Counseling and Related Educational Programs (CACREP).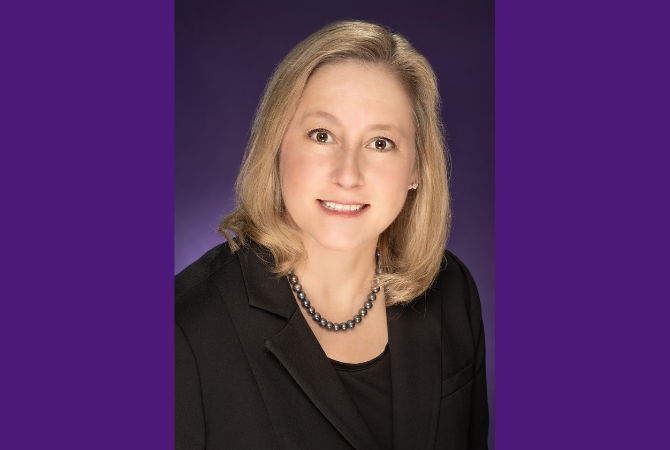 Jan Lacina receives international literacy research award
Jan Lacina, Associate Dean of Graduate Studies and Bezos Family Foundation Endowed Chair in Early Childhood Education, was awarded the 2022 Notable Books for a Global Society Research Award.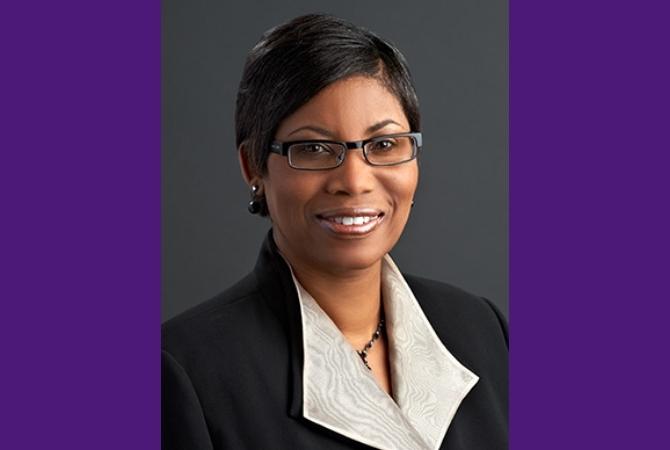 Audrey Sorrells named Ann M. Jones Endowed Chair in Special Education
Audrey Sorrells, professor of special education in the College of Education at TCU and director of the Alice Neeley Special Education Research and Service (ANSERS) Institute, was named the Ann M. Jones Endowed Chair in Special Education.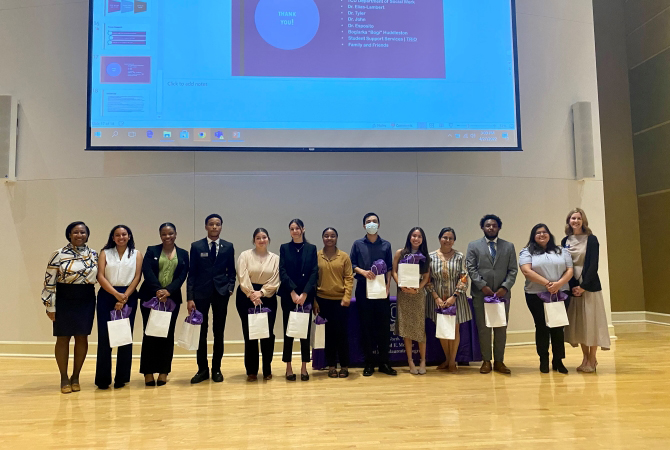 McNair Scholars Program receives over $1.4 million in grant funding
The McNair Scholars Program, one of the federally funded TRIO Programs in TCU's College of Education, recently received grant funding from the Department of Education for $293,243 annually over the next five years.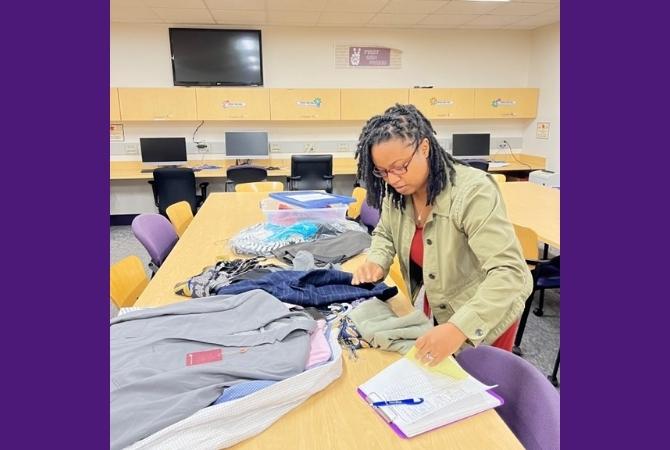 Business attire pop-up shop to serve TCU students
TCU's Student Support Services (SSS) will hold their first-ever business attire pop-up shop 10 a.m. – 6 p.m., Sept. 12 and 15, in the Brown-Lupton University Union (BLUU) Auditorium.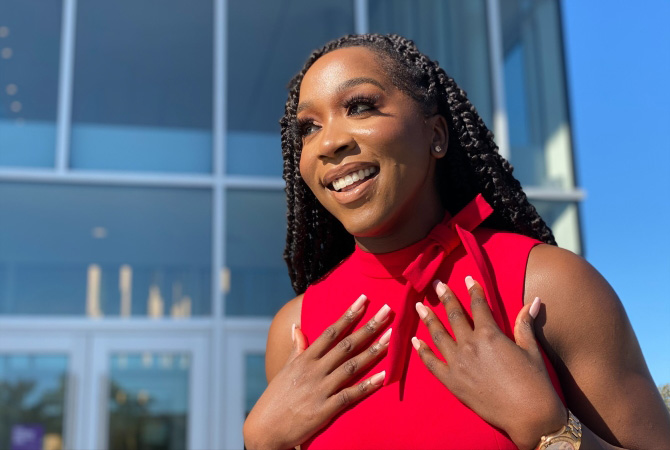 Doctoral candidate accepted to national fellowship to study test-optional policies
Leslie Ekpe, a doctoral candidate in higher education leadership and Holmes Scholar, was named a fellow at the University Council for Educational Administration (UCEA) Center for Leadership and Social Justice.
Suggest A Story
Tell us about the person and their story. Please include any contact information you may have for them.