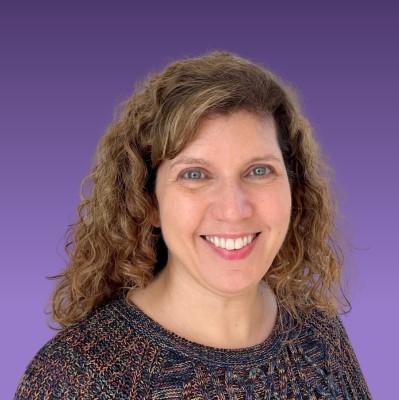 Marcella Stark, associate professor and coordinator of the counseling and human services program in the College of Education, was elected as president of the Solution Focused Brief Therapy Association's (SFTBA) board. Read on to learn about solution-focused therapy, her plans as president and more.
Tell us about your history with the organization.
I went to my first conference in the fall of 2014. I had been in TCU's program for a couple years at that time, and our emphasis is solution-focused, so I was looking to improve my expertise. I joined the research committee, and from 2018-2020 I served as a board member. During this term, I initiated the development of the equity, diversity and inclusion committee. We surveyed the membership and looked for ways to make it more inclusive. I was re-elected to the board in 2022, and was elected by my fellow board members to serve as
president for the 2023 year.
Why is Solution Focused Brief Therapy unique? How does it relate to our Clinical Mental Health Counseling program at TCU?
Solution-focused practice has gone beyond the therapy room. It's used in schools, coaching, leadership and a lot of different areas. It's different because a lot of counseling approaches use a medical model. They look at diagnosing what's wrong--what are the causes and what is the treatment plan to fix it? The solution-focused approach looks at what is already working well for the person – what strengths and resiliencies can they draw upon to get through that difficult time?
One important aspect of the approach is the mindset, which is that we are not the experts. Our students develop expertise on asking good questions and therapeutic skills, but the client is the expert on their situation. As the counselor, it's not for us to impose our idea of what's best. There are also a lot of skills and strategies that we can use to help clients notice, identify and expand upon those strengths.
We teach students many different counseling approaches, but solution-focused is a thread that runs through our program. We focus on one approach so the students can know it really well. They can also work in a variety of areas using this approach, because it's effective with many different populations and settings.
What does being elected as president mean to you? What are your plans as president?
There's some work to be done, but I feel honored and privileged that I've been entrusted to lead those efforts. When the pandemic shut everything down, we had to go virtual. Part of my plan is to move us back to more in-person opportunities without losing all the strategies, information and awareness we gained by having it on Zoom, which allowed for a lot more equity. I also want to look at making changes to our policies and by-laws that support equity and inclusion.
Anything else you'd like to add?
I've been thinking about impact we want to have and how that identity allows for difference. We want to link our diversity and equity efforts back to our identity and mission as a solution-focused community.