Dean's Welcome
Main Content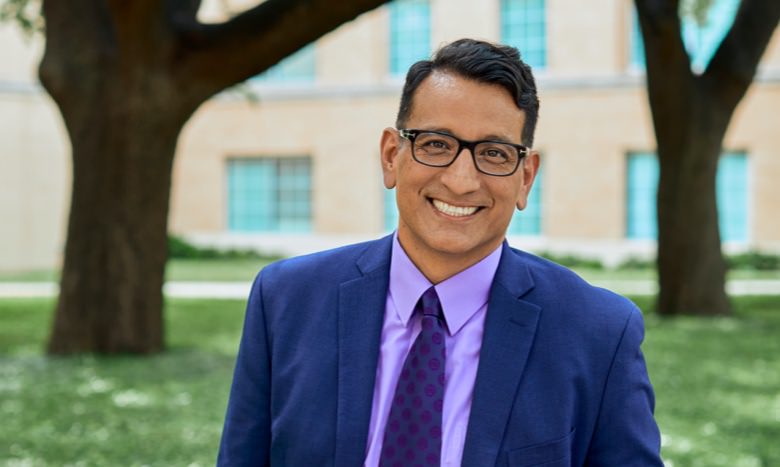 Dear College of Education Community,
I am excited to welcome everyone back to campus this fall as we head into the university's 150th anniversary! For those returning, I hope you had a restful and uplifting summer. For those of you who are new to the College, we are delighted to have you join us. TCU's Sesquicentennial is a time to celebrate the institution, honor our history, celebrate the alums that have come before us and the impact they've made around the world, and reflect on the university's future in working toward the greater good. In this sesquicentennial spirit, I highlight some of our College's ongoing work and mention a few changes you'll likely see.
The College of Education continues to garner national attention as the recognition of our faculty increases, and the quality of research/scholarship grows in importance. Our faculty continue to publish in high-tier journals and are awarded state and federal grants. The College of Education is currently in the top 20 private graduate schools of education in the country.
This fall marks the second year of partnering with Fort Worth ISD (FWISD) and the implementation of our counseling clinic in the Carter-Riverside Neighborhood. This collaboration has been an enormous success, and more families from this area of Fort Worth are being supported through the counseling clinic. The Assistant Principal Leadership Academy (APLA), with our partners FWISD, Neeley School Business, and New Leaders, will launch its first cohort of assistant principals later this fall. The APLA prepares experienced assistant principals to move into the principalship and thrive in their roles. Finally, the College is in its third year of partnering with Deans for Impact on the integration of "Learning by Scientific Design" with our Early Childhood through Sixth-Grade program. This work will make the science of how students learn more accessible to our teacher candidates here at TCU and will distinguish our program, graduates, and the impact they will have on their PK-12 students.
You might also see some new faces in the College. We're pleased to have five outstanding faculty and one post-doc join us this fall. We've hired senior faculty leaders in their respective fields and junior professors with bright futures. Thirty-three percent of faculty in the College of Education come from underrepresented backgrounds.
The College of Education now has three new departments: Teaching & Learning Sciences, Higher Education & Educational Leadership, and Counseling, Social Change, & Inquiry. We've made this change to cultivate more leadership among our faculty, allow students to create a stronger identity within their programs of study, and increase faculty governance at the program and department levels. As you can see, we've been busy.
As we gather together again, we must all do our part to Protect the Purple. Visit covid-19.tcu.edu to learn about the latest COVID-19 protocols at TCU with the guidance of local health authorities.
Even within this long welcome, there are many important ways that our College is addressing and meeting the public challenges of our communities that I've not included here. I am incredibly proud of the remarkable research, teaching, and service done by our faculty, staff, students, and alums across the United States and the world. This is how we maintain the excellence for which our College is known.
Best wishes for the year ahead.
Dean Frank Hernandez – Go Frogs!