iEngage Summer Civics Institute
Main Content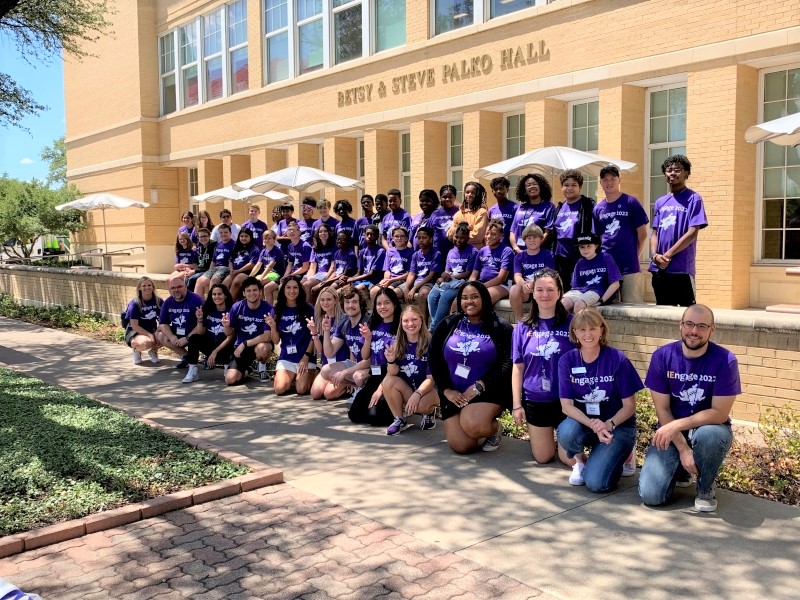 About iEngage
TCU hosts the iEngage Summer Civics Institute at TCU each summer for students entering grades 6-9. Campers learn about advocacy topics, listen to guest speakers and work in groups to complete a multimedia advocacy project and website.
iEngage is a five-day day camp designed to help middle school students learn how to make a difference in their neighborhood, school, and community. Campers build important leadership skills through interactions with local civic leaders, simulations, and group projects. Camp activities include visiting with elected officials, researching local community issues and playing digital iCivics games. During the camp, students develop an advocacy project and website for a community issue they research and discuss.
The institute culminates as campers present their projects to family and community members. By spending a week immersed in learning civic principles and engaging in fun, age-appropriate civic activities, campers will gain valuable civics content knowledge have opportunities to practice what they learn.
This free institute is generously funded by the Hatton W. Sumners Foundation and TCU's College of Education.
Students, teachers, community members and the College of Education post about the camp on social media using the hashtag #frogsengage.
Program Faculty