News
Main Content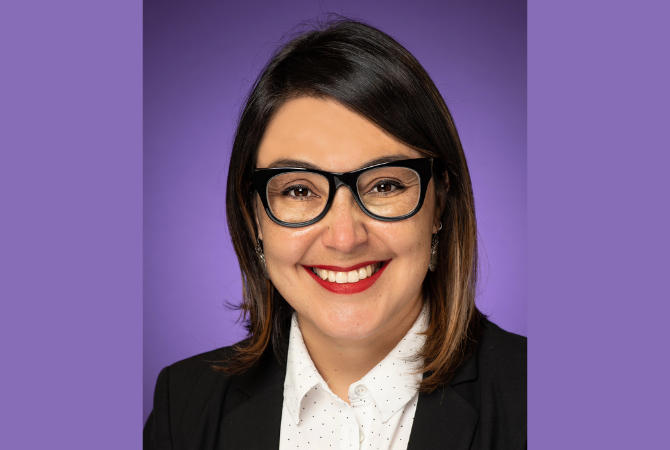 Mayra Olivares-Urueta shares passion for removing barriers for minoritized students
One of the College of Education's newest professors of professional practice, Mayra Olivares-Urueta, comes to TCU after a career in student affairs and a passion for how community colleges fit into conversations about diversity, equity and inclusion. We asked Olivares-Urueta a few questions about what brought her to TCU, her research interests and more.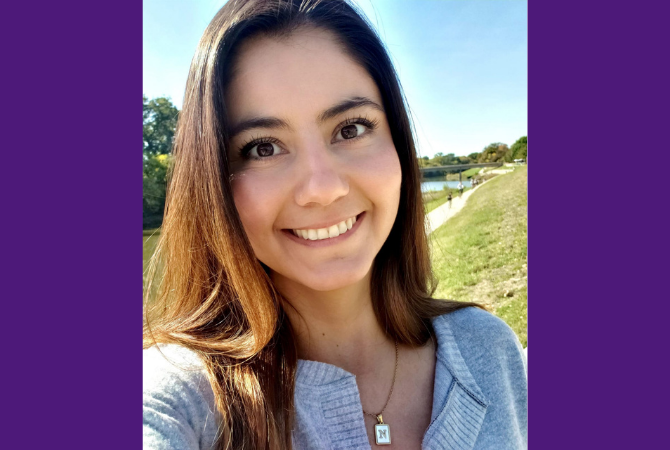 Visiting scholar embraces TCU's collaborative spirit
TCU strives to prepare global citizens, an endeavor that extends beyond the students on campus. Nayeli Aréchiga, a doctoral student at University of Guadalajara, spent two months at TCU as part of her coursework.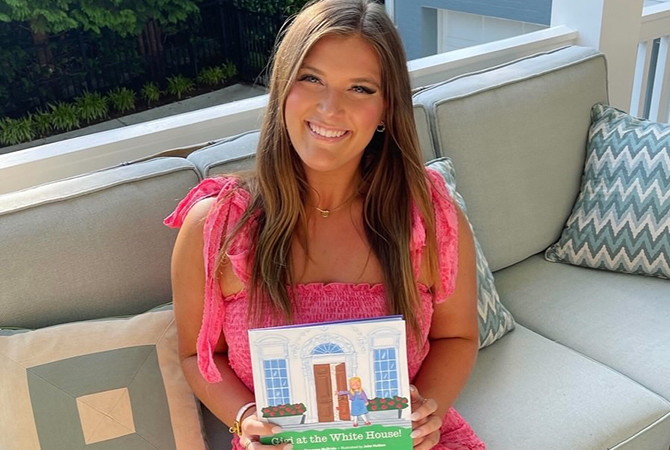 Student Spotlight: Gigi McBride
Students at TCU come from many different walks of life, and early childhood education major Gigi McBride is no exception. She grew up in Washington, D.C., where her mom served as the Chief of Staff for First Lady Laura Bush from 2004-2009. It was during this time with the George W. Bush administration where Gigi's love of learning began, and was cultivated by Mrs. Bush herself.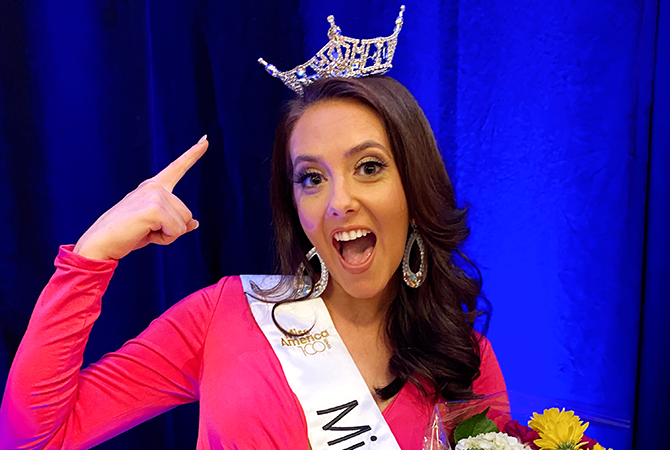 Student Spotlight: Kayle Davis
Kayle Davis believes that the best things in life are placed on the other side of fear. She took a chance on her first Miss America preliminary competition, Miss Austin Peay/Miss Queen City, after seeing a poster at her university in 2017.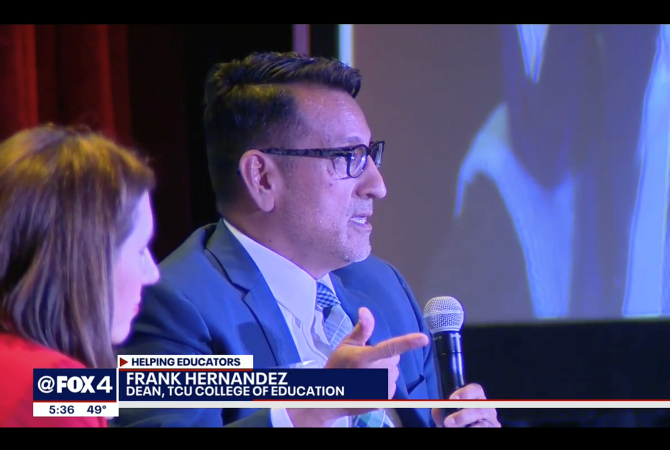 Frank Hernandez Provides Insight into Childcare Challenges
TCU College of Education dean joins panel on how early childhood educators impact the community.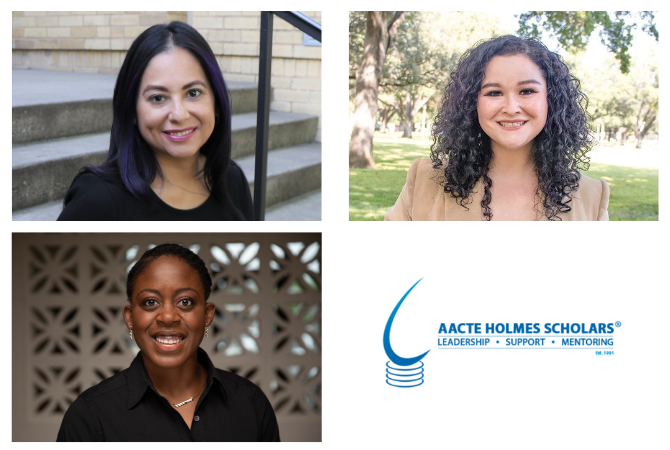 Q&A with Three Scholars Appointed to National Program
The College of Education at TCU named three new students in the Holmes Scholars program: Naomi Alanis, science education doctoral student, Jessie Farris, science education doctoral student, and Nicole Masole, higher educational leadership doctoral student.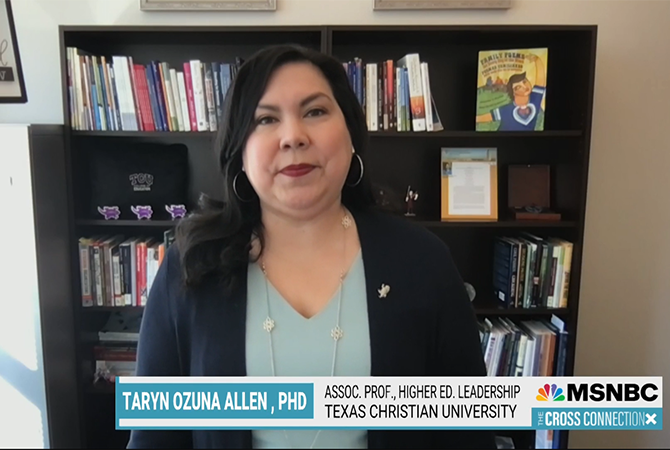 Taryn Ozuna Allen speaks to MSNBC on education equity for Latino students
TCU College of Education professor discusses funding and retention rates in Hispanic-Serving Institutions (HSIs) on MSNBC's "Cross Connection"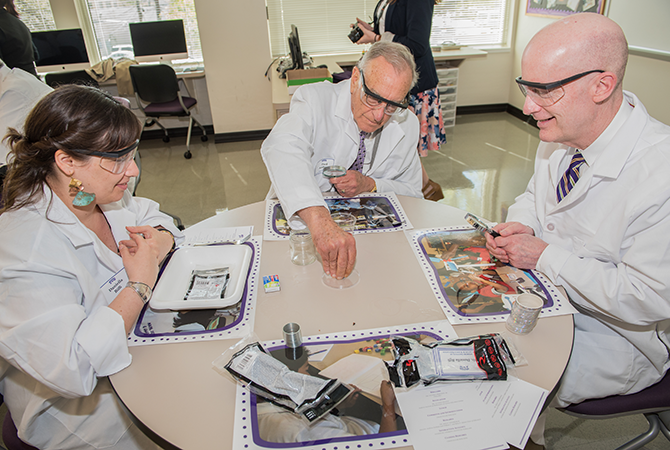 Andrews Institute of Mathematics and Science Education Provides Innovation and Change to Benefit Community
The institute has grown and changed lives through math and science education thanks to the generous support of Paul and Judy Andrews – including a new $10 million gift for endowed scholarships.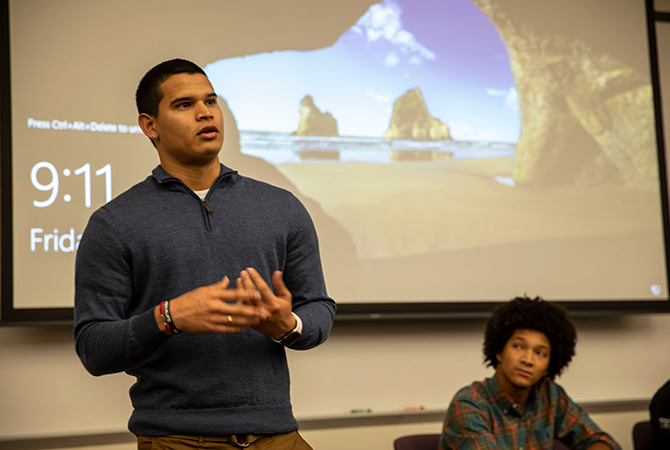 New Maestro Program Aims to Diversify Teaching Force in Texas and Beyond
TCU's Maestro program is a new initiative to increase the number of highly qualified Latinx teachers in K-12 classrooms by supporting the efforts of young Latinx men to earn their bachelor's degree and teaching credentials
Suggest A Story
Tell us about the person and their story. Please include any contact information you may have for them.