Main Content
The Ed.D. in Higher Education Leadership is designed to prepare students for leadership roles in a variety of higher education institutional settings. The program will provide a professional degree to improve the practice of those engaged in administrative functions in higher education. The Ed.D. in Higher Education Leadership would be similar in construct to the existing Ed.D. programs, but would vary in some significant ways.
The doctorate of Educational Leadership in Higher Education:
Is a 63-hour program combining a common core, inquiry courses, cognate area, practical experience and a capstone project.
Provides a flexible design capitalizing on individual experience goals and needs.
Takes advantage of TCU's history as a sectarian institution to include value based and ethical leadership concepts as part of the curriculum.
Is a collaborative degree with options for students to include studies in a variety of disciplines as part of their studies.
The Higher Education Leadership program prepares students to assume major leadership roles in higher education institutions. The program:
Prepares students for positions such as presidents, vice-presidents, deans and department heads.
Develops educational leaders who understand organizations and the effective leadership of organizations.
Develops educational leaders prepared to take advantage of increasing opportunities for creating new educational institutions and systems.
Develops leaders who understand the relationship of higher education to community settings.
Develops educational leaders who operate with a global perspective in a diverse and rapidly evolving professional field.
Develops educational leaders who reflect clear ethical and moral commitments for the education of students.
Develops educational leaders able to envision and create new settings now possible through the availability of information technologies.
To be admitted to the doctoral program in Higher Education Leadership, a student must:
Apply to TCU Graduate School
Demonstrate a strong academic record
Have a Master's Degree in education or an appropriate field from a regionally accredited institution
OPTIONAL: Official GRE scores
Provide a written statement that documents evidence that leadership skills and experiences, and explains motivations and goals for pursuing the Ed.D. degree
Complete an interview with College of Education faculty
Complete a reference referral form and provide 3 letters of reference, with at least one letter from an academic reference
Show three years of professional experience, preferred
International students must meet TCU International Admission requirements
December 1 – Priority deadline
February 1 – Final deadline
A program of study is both a guideline for the student and the student's Doctoral Advisory Committee and a document for ongoing evaluation and assessment. Each student will create a Doctoral Advisory Committee (DAC). The DAC will be created using the criteria established by the College of Education in the "Guidelines for Project/Dissertation Committee Service" document. Among the first tasks of the DAC is to develop the student's Program of Study. While there is latitude intended in this plan, the DAC has the responsibility to help the student be prepared to achieve their career goals. The EdD in Higher Education Leadership requires a minimum of 60 hours of post-matriculation course work.
For a detailed description of the program of study for the Ed.D. in Higher Education Leadership, see the TCU Online Catalog.
The Graduate Assistantship Program provides master and doctoral students with a theory to practice experience complementing the Higher Education Leadership curriculum. Graduate Assistantships are in a variety of offices, such as Fraternity and Sorority Life, John V. Roach Honors College, Housing and Residence Life, Institutional Effectiveness, Center for Career and Professional Development, and many others.
TCU enhances the Graduate Assistant's practical experiences through collaboration with other offices, which foster skill sets in many functional areas. Graduate Assistants are encouraged to participate in departmental, divisional and University committees, and are provided with many development opportunities fostering growth and learning. In the program, students can expect:
Opportunities for student development and creation of programs specifically meeting student needs.
To have the ability to work with University practitioners, specifically trained in functional areas to provide student support and services.
Supervisors to spend time getting to know Graduate Assistants, their needs and develop development plans to meet those needs.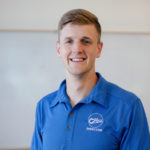 "TCU was an excellent option for graduate school because of its academic excellence, committed faculty, and readily available financial aid. The program is a perfect bridge because it gives me the opportunity to learn from and build relationship with some of the best and most experienced education faculty in Texas." -Ben Moss Ph.D. '19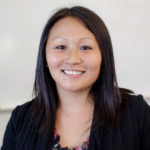 "I have had assistantships both in Institutional Effectiveness within Academic Affairs and Student Development Services within Student Affairs. Both have been extremely beneficial to me learning as a professional and as a doctoral student. Every day I see how the phenomena in organizational development, issues affecting diverse student populations and challenges in shared university governance that we discuss in our coursework, impact our work on campus. In addition to the learning, I have also appreciated how supportive my assistantship supervisors and colleagues have been as I pursue my studies. They are genuinely interested in what I'm learning in the classroom and how that can be applied to our work as higher education professionals." -Katie Beaulieu Ph.D. '18
Program participants are invited to membership in the Higher Education Leadership Organization, a student organization offering guest speakers, interview preparation and networking.
Program Advisors: Dr. Taryn Allen and Dr. Ashley Tull