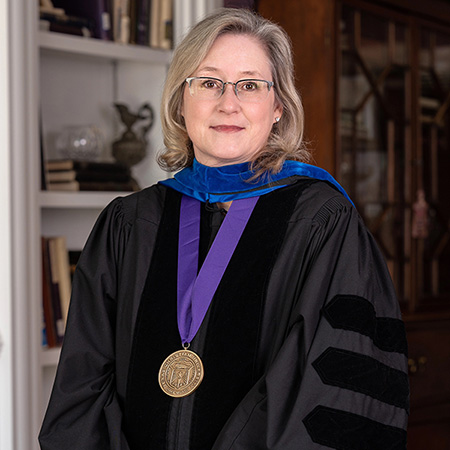 Jan Lacina, Ph.D., professor and Bezos Family Foundation Endowed Chair in Early Childhood Education, was recently awarded the Deans' Award for Teaching. Lacina also serves the College of Education as associate dean of graduate studies, research and strategic partnership.
Lacina was awarded in part for her work to help education students appreciate and understand the complexities of reading and writing to better teach it in their future classrooms.
"I value the lessons from my grandfather about the beauty of language, culture and people, which influence my desire to mentor students," she said.
Each year, all academic deans review nominations for the Deans' Award for Teaching and the Deans' Award for Research and Creativity, ultimately awarding a total of six.