Jan Lacina, Associate Dean of Graduate Studies and Bezos Family Foundation Endowed Chair for Early Childhood Education, was awarded the 2022 Notable Books for a Global Society Research Award. This award is presented by the Children's Literature and Reading Special Interest Group through the International Literacy Association, the largest literacy association in the world.
The award acknowledges Lacina's research in literacy pedagogy, its applicability to diverse classrooms and likely influence on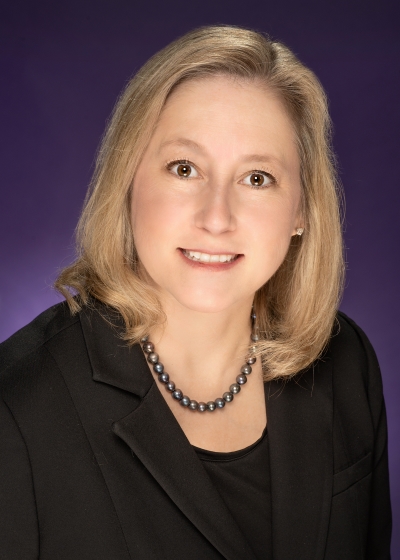 literacy theory and practice, among other criteria. As the awardee, Lacina's research will also be featured in the Teaching with Children's Literature column in The Reading Teacher.
"The purpose of the research study was to examine the immigrant/refugee protagonist within award-winning children's literature; we were interested in learning more about the character's role," Lacina explained.
"In states like Texas, immigrant children are an important presence in schools, and by reading books about children who have these experiences, educators are validating the student experience while providing opportunities for empathy and understanding for all children," she said.
Lacina's research focused on award-winning books, which are recognized for their quality and often selected by teachers to be read in classrooms. They analyzed indications of four archetypes across different books. Lacina explained that the most common category was the hero archetype, with the most common trait being "courageous."
"Young children can be inspired by courageous characters as well as be encouraged by such characters when they see their stories represented in these books," Lacina said.
Lacina's research also found that representation of immigration and refugees among award-winning books was limited, despite the importance of these themes to all readers.
"Students who have experienced displacement and immigration should see their stories as valuable enough to win awards as well as interact with books that include character traits readers will find relatable. Children's books should continue to positively represent immigrants and refugees to provide mirrors for students with similar experiences and windows that promote empathy for students who do not share those experiences," she said.
Lacina was honored to receive the award, and is always looking to find ways to connect research to classroom practices.
"I am excited to have excellent award-winning picture books that feature immigrants and refugees to share with future teachers," she said.
When asked what motivated her to apply for the award, Lacina mentioned her students as a source of inspiration.
"My TCU students inspire me as they are individuals who seek to make an impact in the field of education by challenging all children to succeed in the classroom, especially those children from underrepresented backgrounds."
To learn more about the Children's Literature and Reading Special Interest Group and 2022 Notable Books, visit their website.