Audrey Sorrells, professor of special education in the College of Education at TCU and director of the Alice Neeley Special Education Research and Service (ANSERS) Institute, was named the Ann M. Jones Endowed Chair in Special Education.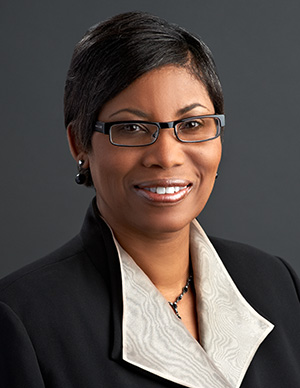 "Dr. Audrey Sorrells is a scholar who has made substantive contributions to the field of special education and is committed to improving educational outcomes through her research. It is my honor to recognize her important work by awarding her the Ann M. Jones Endowed Chair in Special Education," said Frank Hernandez, dean of the College of Education.
Sorrells has over 30 years of higher education experience in teaching, research, service and progressive leadership. Prior to her university appointments, she taught at-risk students in K-12 high-poverty rural and urban schools, including students with learning and behavior disorders.
She specializes in cultural and linguistic diversity in special education, with research focused on the intersection of culture and disability through the lens of the Black student experience in public education in the United States, among other DEI-related initiatives.
"Ann M. Jones embodied an infectious tenacity and concern for research and service," said Sorrells.
Ann M. Jones was a TCU alumna, Trustee Emeritus and long-time supporter of the university, especially in the College of Education. Mrs. Jones valued research in special education with an emphasis on secondary schools and service to enhance special education through the lab schools (KinderFrogs and Starpoint) and the ANSERS Institute.
The Ann M. Jones Endowed Chair in Special Education was established in the TCU College of Education through a gift from Mr. and Mrs. Jon Rex Jones in 2010.
The Endowed Chair will enable Sorrells to conduct research in her areas of specialization as well as tackle larger issues in the field of education.
"This Endowed Chair is extremely vital at this time in special education and in education in general. It is important for addressing the contemporary challenges our profession and the nation face today," Sorrells explained.
"I hope to extend Ann Jones' passion and success in creating a more equitable and inclusive, well-prepared cadre of teaching professionals and scholars for the future, and lead the ANSERS Institute to greater visibility and national recognition… thus enhancing the opportunities for all individuals with disabilities and especially those from diverse communities in Fort Worth and Texas."