TCU College of Education professor discusses funding and retention rates in Hispanic-Serving Institutions (HSIs)
There are more than 500 Hispanic-Serving Institutions in the United States, with more emerging each year, but they receive little funding from the federal government.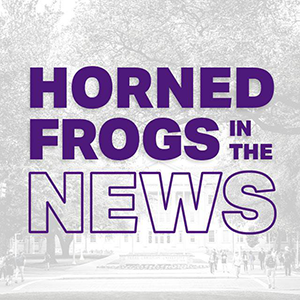 In a national story featured on MSNBC's Cross Connection, Taryn Ozuna Allen, associate professor in higher education leadership, breaks down how HSIs secure funding.
"In becoming an HSI, there aren't allocated funds immediately offered by the federal government. It's actually a competitive process where HSIs apply for grants, and those grants are only available for five years," she said. "After that point, the HSI is intended to institutionalize those efforts to support student success, so it's not a long-term investment, and it's not guaranteed. More work is definitely needed to improve access to resources as the Latino population continues to grow and HSIs continue to emerge across the country."
Allen also addresses potential obstacles to Latino students completing their degrees, including lack of financial support and familial obligations, among other responsibilities. Watch the full interview below.