Why Study Education?
Main Content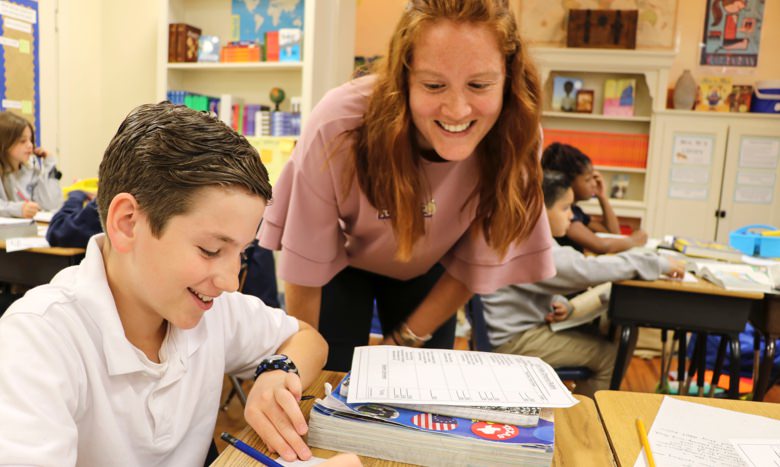 Teaching is a highly challenging, highly rewarding career and the U.S. faces a shortage of well-qualified teachers. You already have the drive and passion necessary to help students succeed in the classroom and beyond. If you want to help shape the minds of young children through adolescents, TCU can help you start your journey to becoming the best teacher you can be.
TCU is the only university in the nation with two on-campus special education laboratory schools, Starpoint and KinderFrogs. You'll have the opportunity to observe and teach at these schools, and learn from the amazing educators and students there.
TCU's middle and secondary programs have extensive experiences in a variety of settings, including opportunities for observation and teaching in urban, suburban, and independent schools.
The Early Childhood-6th Grade, Middle and Secondary Education programs have been recognized with a combined six national awards. TCU teaching candidates have a 98% pass rate on Texas state certification exams and a 100% placement rate if they decide to teach after graduation. And if you'd like to teach in the area, you'll be in good company. More than 80% of TCU teaching candidates teach in the Dallas-Fort Worth metroplex.
TCU has many different paths to teacher certification:
Early Childhood-6th Grade (Kindergarten-6th Grade): English as a Second Language (ESL) and Special Education or Bilingual and Special Education
Middle School (4th-8th Grade): Language & Literacy, Mathematics, Science, Combined Science or Social Studies
Secondary (6th or 7th-12th Grade): Language & Literacy, Social Studies, Life Science or Physical Science
All Level (Kindergarten-12th Grade): Music, Art, Physical Education or Education of the Deaf and Hard of Hearing
Double Major or Minor in Educational Studies: Biology, Chemistry, Communication Studies, Dance, English, History, Journalism, Mathematics, Physics/Mathematics, Languages Other Than English (LOTE) – Spanish, Theatre Arts
If you want to make an impact in education outside of the classroom, TCU offers a non-certification Youth Advocacy & Educational Studies program.