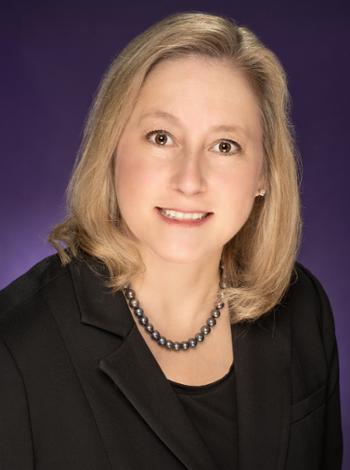 Professor Jan Lacina, Bezos Family Foundation Endowed Chair in Early Childhood Education, was recently promoted to Senior Associate Dean for Research, Graduate Studies and Strategic Partnerships in the College of Education at TCU.
Lacina has served as associate dean since January 2011 and has worked at TCU since 2005. She recently won the 2023 Deans' Award for Teaching Excellence.
"I am honored," she said. "I enjoy each day working with our outstanding faculty, staff and students. I am eager to support Dean Frank Hernandez as the college strengthens its relationships with schools and develops exciting new partnerships."
During her time at TCU, Lacina cites some of her favorite work as developing and leading the Holmes Scholars Program alongside Hernandez and Associate Professor Endia Lindo, as well as implementing strategic initiatives that garner faculty and student success. She has also led the summer literacy institute team with stakeholders from Fort Worth ISD, producing a successful event for the past two years.
Lacina's work has garnered both national and international attention. In 2022, she received the Notable Books for a Global Society Research Award from the International Literacy Association, the world's largest literacy association. In 2023, she received a research fellowship to study author Ezra Keats's archival material. She continues to conduct award-winning scholarly research.
As senior associate dean, Lacina will supervise directors of the McNair Scholars, Student Support Services and College Advising Corps programs. She will also continue to provide oversight for graduate matters within the college, as well as maintain a teaching schedule and scholarly research agenda.
"Jan Lacina has proven her commitment to the mission of the College of Education through her contributions to strategic partnerships, support for students, and through her own research and professional projects," Hernandez said. "It gives me great honor to support her in her new role."