The College of Education has named four new students in its Holmes Scholars program, part of a national network of students from traditionally underrepresented backgrounds in pursuit of doctoral degrees. Scholars are selected based on their academic achievements and commitment to promoting diversity, equity and inclusion in the field of education. With these new additions, TCU's program is now home to 11 Holmes Scholars.
"We are committed to supporting these scholars as they move from student to faculty member, researcher or policy maker. This program provides mentorship and support to ensure their success," said Jan Lacina, TCU Holmes coordinator and associate dean of graduate studies in the College of Education.
Read on to learn more about doctoral students Monica Manzur, Denise Mugabe and Zhan Shi and post-doctoral fellow Stephanie Cuellar.
Monica Manzur, Higher Educational Leadership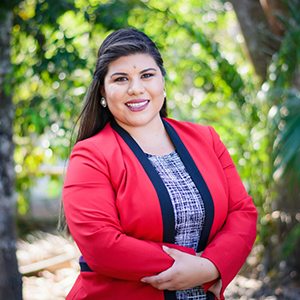 Manzur was born and raised in Belize, Central America. She moved to the U.S. in 2013 to pursue a bachelor's degree in human resource management. She was introduced to the world of student affairs and has since earned an master of education in counseling – student affairs and served in various capacities, including director of student affairs for a private university in Belize.
When she decided to pursue doctoral studies, she knew TCU had to be on the list. She currently serves as graduate hall director for Housing and Residence Life at TCU. Her favorite part about being a Horned Frog is witnessing the campus community come to life through traditions and the family she has gained from being a TCU student.
What does being a Holmes Scholar mean to you?
"Being part of this community gives me hope as I connect with professionals from diverse backgrounds who have already started to pave the path. It is an honor to work with like-minded individuals who are change-makers and passionate about advocacy. Being a Holmes Scholar means that I too can contribute to academia—that my voice is heard. That I, a Latina from a small country, can also have a big impact."
---
Denise Mugabe, Higher Educational Leadership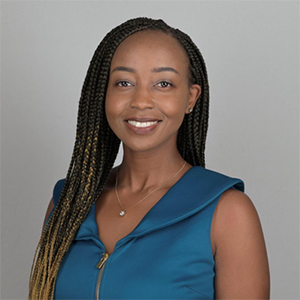 Mugabe came to the U.S. from Zimbabwe as an international student earning a bachelor's degree, and continued on to achieve an MBA. During her time working on campus, she developed an appreciation for what higher education administrators and faculty do, which led her to pursuing a doctoral degree. She hopes to use her expertise and resources to make education more accessible for people across the world, particularly women.
Her favorite part about being a Horned Frog is the community and the relationships she's developed. She considers the supportive culture and school spirit at TCU to be unrivaled.
What does being a Holmes Scholar mean to you?
"On paper, being a Holmes Scholar means having access to funding and a network of like-minded peers who understand my struggles. The bigger picture forces me to consider what being a Holmes Scholar means to those who look like me. I can be a catalyst for positive change, inspiring those like me to feel a sense of belonging in spaces they could not imagine occupying—and for that reason alone, being a Holmes Scholar means we have work to do."
---
Zhan Shi, Higher Educational Leadership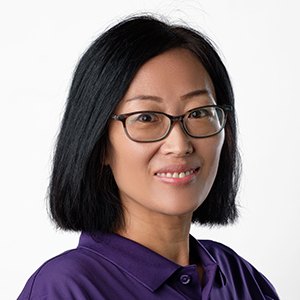 Shi holds master's degrees in finance and business administration. In her MBA program at the TCU Neeley School of Business, she was trained both professionally and ethically – thinking often about what it means to be a leader. Shi feels passionate about bringing her skills to lead the community, like representing more than 1500 graduate students on campus as finance president at the Graduate Student Senate.
The closeness and connectivity in the TCU community are Shi's favorite things about TCU. Being a Horned Frog is now part of her identity, and she feels empowered to be herself and provide and environment where she can make an impact and share her journey with others.
What does being a Holmes Scholar mean to you?
"Being a Holmes scholar provides me an opportunity to progress my passion, it's a platform to connect and collaborate with other outstanding scholars. It also delegates a sense of responsibility, both for my own professional growth and to help others grow."
---
Stephanie Cuellar, DEI Post-Doctoral Fellow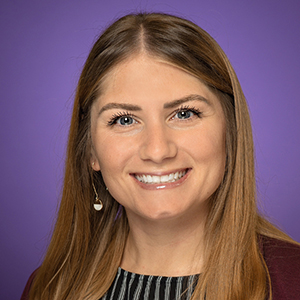 Cuellar's background is in psychology, and she holds a master's in clinical/counseling psychology. She has worked as a behavior therapist providing in-home therapy to children on the autism spectrum. She decided to pursue a career in higher education with her combined professional experience in student development, wellness services and alumni and community relations. She also holds a doctoral degree in higher education leadership from TCU.
Her favorite part about being a Horned Frog is the freedom to research her topics of passion, like psychology resilience among minoritized populations and ethnic-racial identity development, among others. She's also grateful to design courses integrating activism and advocacy in higher education.
What does being a Holmes Scholar mean to you?
"As a Mexican-American woman and first-generation college student, I am familiar with the unique barriers minoritized students face when navigating higher education. The program is a tremendous opportunity for mentorship, scholarship and advocacy designed to reduce such barriers and promote equity and justice within higher education."
Visit the College of Education's Holmes Scholars page to learn more.
Editor's Note: Responses have been edited for length and clarity.