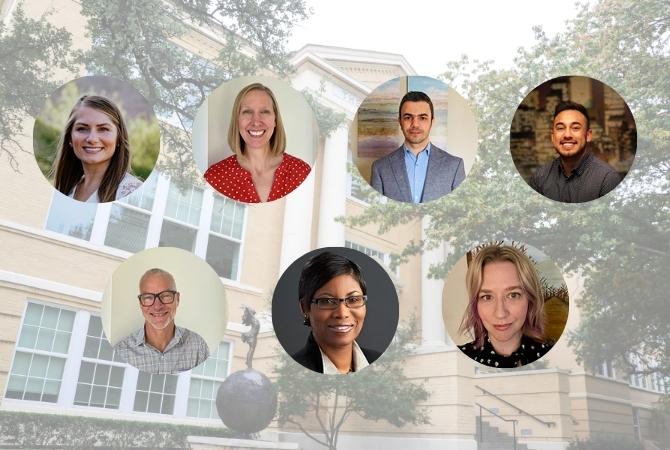 The College of Education is excited to welcome seven new faculty members for the 2022-23 academic year. Read on to learn more about their research expertise, interests and more!
Stephanie Cuellar, Ph.D.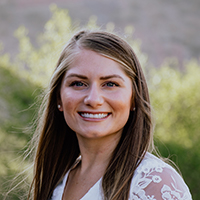 DEI Post-Doctoral Fellow
Stephanie Cuellar's primary research interest lies in exploring the ethnic-racial identity (ERI) development of ethnically/racially minoritized emerging adults— she aims to identify how ERI contributes to resilience. Additional research interests include evaluating programs and services related to access and college readiness for low-income, first-generation college students.
The students are, by far, Cuellar's favorite thing about TCU! They are brilliant agents of change who are motivated to improve higher education and society for future generations. In her free time, Cuellar loves to hike, camp, workout, listen to music and be outdoors. She and her family enjoy visiting new national and state parks each year.
Educational Background:
B.S. in Psychology
M.A. in Clinical and Counseling Psychology, Midwestern State University
Ph.D. in Higher Educational Leadership, TCU
---
Christine Hall, Ph.D.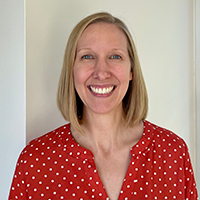 Assistant Professor of Professional Practice, Higher Education Leadership
Christine Hall has nearly 20 years of experience in student affairs and higher education covering a variety of functional areas including housing and residence life, orientation and new student programs and civic engagement and leadership programs. Her research interests include violence against women on college campuses and impacts of state and federal policies on colleges and universities.
In her free time, Hall enjoys collecting baseball memorabilia, dressing in matching family outfits, and dabbling in photography. Her favorite things about TCU so far are the interactions she gets to have with graduate students both in and out of the classroom.
Educational Background:
B.A. in Economics, B.A. in History, University of California, San Diego
M.Ed. in Student Development Administration, Seattle University
Ph.D. in Educational Leadership and Policy Studies, University of Texas, Arlington
---
Cebrail Karayigit, Ph.D.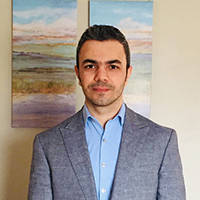 Associate Professor, Counseling
Cebrail Karayigit and his family moved to Fort Worth in the summer of 2022. Prior to teaching in higher education, he gained extensive counseling experience with diverse groups of students (school and clinical settings) in various geographical locations. His research interests are in the areas of meaning in life among emerging adults and multicultural counseling.
He feels very honored to be part of the Horned Frog family and appreciates an environment with lots of student-faculty interactions. In his free time, he enjoys going on family hikes, traveling and playing soccer.
Educational Background:
M.A. in Counselor Education, University of Arkansas at Little Rock
Ph.D. in Counselor Education & Supervision, Duquesne University
---
Pablo Montes, Ph.D.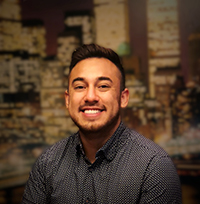 Assistant Professor, Curriculum Studies
Pablo Montes' primary research interests are at intersection of queer settler colonialism, indigeneity and land education. Montes is interested in and emphasizes the transformational learning spaces that Two-Spirit, queer and trans Indigenous educators create alongside their Indigenous community, with land and other queer Indigenous people.
His favorite things about TCU so far are the rich and engaging conversations with his graduate seminar students in Curriculum Theory. Also, the TCU merch has been a nice added bonus. Montes likes to hike, paddle board, run, travel, spend time with his corgi, and is a self-proclaimed foodie. He is also an active Danzante (Mexica Dancer) and has danced for the last five years.
Educational Background:
B.S. in Sociology and Human Development & Family Studies, University of Wisconsin, Madison
M.A. and Ph.D. in Cultural Studies, University of Texas, Austin
Montes is a proud alumnus of the TRiO programs Upward Bound, Student Support Services, and McNair Scholars Programs.
---
Ron Myers, Ph.D.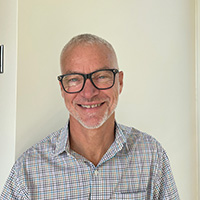 Assistant Professor of Professional Practice, PK-12 Educational Leadership
Ron Myers has been a practitioner for the last 36 years in a variety of roles in elementary, middle, and high school settings. Myers is interested in how to reconnect marginalized youth into the high school experience, specifically how positive social communities can be used to encourage youth and help them to address lifetime goals that transfer across multiple settings.
Myers' TCU colleagues have been welcome, and he enjoys working with students whose goals are to serve as campus administrators. In addition to traveling with family, Myers has made a commitment to exercise and enjoys the crossfit community.

Educational Background:
Bachelor of Education, East Central University
M.S. Ed. in Curriculum and Instruction, Baylor University
Ph.D. in Educational Administration Curriculum Supervision, University of Oklahoma
---
Audrey Sorrells, Ph.D.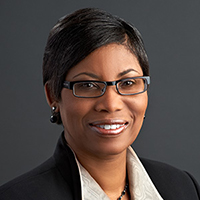 Professor, Special Education and Director of the ANSERS Institute
Audrey Sorrells has over 30 years of higher education experience in teaching, research, service and progressive leadership. She specializes in cultural and linguistic diversity in special education, with research focused on the intersection of culture and disability through the lens of the Black student experience in public education in the United States, among other DEI-related initiatives.
In her spare time, Sorrells likes to cook for family, mentor others and study the Bible. She is also the first woman to become an ordained minister and licensed in the Mt. Calvary Missionary Baptist Church. Sorrells appreciates TCU's commitment to excellence and inclusion and appreciates the welcoming environment and smiling faces of her colleagues.

Educational Background:
M.Ed. in Special Education – Mild/Moderate Disabilities, Southeastern Louisiana University
Ph.D. in Special Education – Multicultural Teacher Education, University of Florida
---
Cathryn van Kessel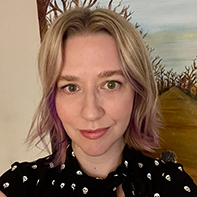 Associate Professor, Curriculum Studies
As an interdisciplinary scholar of evil, Cathryn van Kessel examines topics in not only school settings but also contexts like popular culture. She is particularly interested in how we think (or not) about ordinary people's capabilities to enact or thwart harmful processes.
Studying evil can take a toll, so beyond academics she enjoys self/community care activities, such as gardening with native plant species. You may also see her riding her bike to and from campus.
Her favorite thing about TCU so far is definitely the people! The students, faculty and staff have all been incredibly welcoming.
B.Ed. in Secondary Studies, B.A. in Honours Classical Studies, University of British Columbia
M.A. in Ancient Culture, Religion and Ethnicity
Ph.D. in Social Studies and Curriculum Studies, University of Alberta