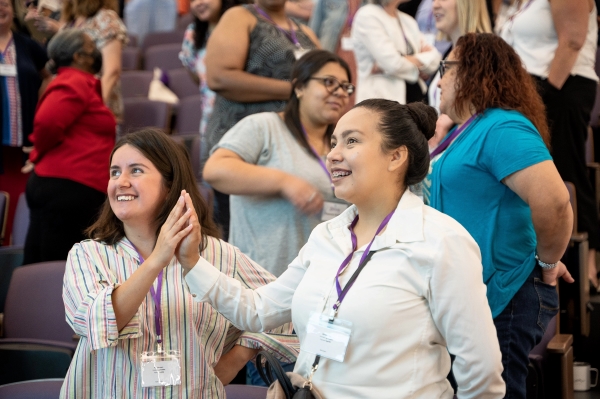 The inaugural Summer Literacy Institute, presented by the TCU College of Education and Fort Worth Independent School District, hosted 200 literacy educators on TCU's campus. Keynote speakers included New York Times bestselling author Kwame Alexander and award-winning author/illustrator Yuyi Morales. Breakout sessions covered a variety of literacy topics presented by faculty from TCU, Fort Worth ISD, area universities and more.
"The Literacy Conference created an opportunity to strengthen literacy and biliteracy skills needed to teach all children the importance of literacy at all levels," said Marcey Sorensen, chief academic officer at Fort Worth ISD.
The theme of the July 25-26 conference, "Embracing Literacies in our Communities," encompasses the need to meet all readers where they are, regardless of where that might be.
"We believe every child in our communities has the right to literacy," said Frank Hernandez, dean of the College of Education at TCU.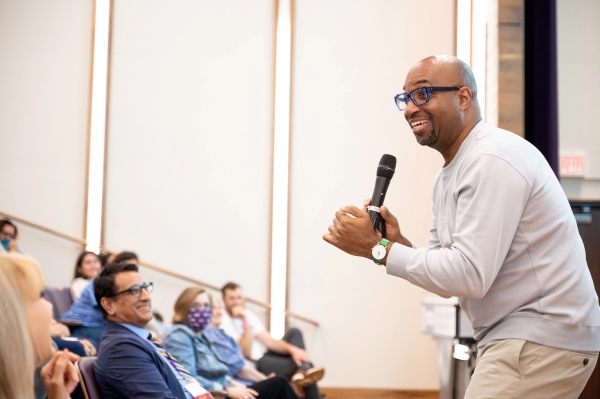 "Without equity in literacy education, gaps will persist, and too many students will not reap literacy's innumerable benefits. We strived to create programming to equip teachers with inspiration to work with the diverse array of readers in their classrooms," he said.
Janet Harris, a pre-K teacher at Westcreek elementary, enjoyed the keynote speakers and was impressed by the flow and engagement of the sessions offered.
"The best part for me was that early childhood literacy was included. As a pre-K teacher, we use literacy in all our classroom learning, always working on developing our craft. Thank you so much, TCU and Fort Worth ISD," said Harris.
The conference also presented networking opportunities for those who attended. Participants included Fort Worth ISD educators, teachers from other area school districts and staff members from local non-profits focused on reading and literacy, among others.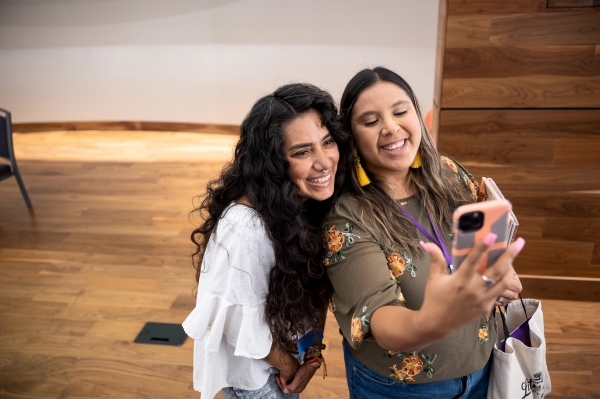 "The fact that the conference was presented in conjunction with Fort Worth ISD was incredibly meaningful to us as we are a supplementary intervention provider in the district. We can now use more of the same language and mindsets that we know the teachers of students we serve will be using in the classroom" said Jennifer Quick, community engagement officer at Reading Partners North Texas.
The Summer Literacy Conference was the result of an ongoing partnership between the TCU College of Education and Fort Worth ISD, bringing meaningful professional development to area educators.
"This conference has taken the collaborative spirit of multiple departments and organizations, working together to bring events such as these to fruition because we know how important this is to our community of parents, families, educators and most importantly, to our FWISD students," said Marcey Sorensen.
Planning for the 2023 Summer Literacy Institute is already in the works. For the most current information and updates, visit www.tcu.edu/literacy.