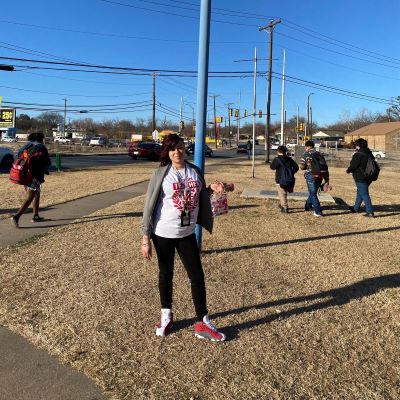 Rian Hill and Jennifer Tuff, two graduate students in the College of Education, were recently recognized for their outstanding work in the classroom. Fort Worth ISD annually recognizes a Teacher of the Year at each of its campuses.
"Fort Worth ISD teachers were tasked with electing from among their peers a Campus Teacher of the Year who stood head and shoulders above the rest," reads the district website. "Campus principals specifically expressed the need to recognize teachers who are problem solvers, lead others in innovation and make a positive difference across their campus."
The College of Education asked these award-winning teachers about the journey to TCU, earning a new title and future plans.
Where do you teach, what grade level, how long have you been a teacher and what College of Ed program are you in?
RH: I am currently a sixth grade math teacher at J. Martin Jacquet Middle School in the historic Stop Six neighborhood of Fort Worth. This is my third year as a certified teacher. However, I have been with the district since 2013 and have served as both a long-term sub and a teacher's assistant. I am also pursuing my master's degree in special education, and I am scheduled to graduate in May.
JT: I teach mainly ninth grade biology and one section of advanced placement environmental science (a junior/senior class) at North Side High School. This is my 13th year teaching, and I am in the science education program, working through my Ph.D. coursework.
What brought you to TCU?
RH: I am a native of Fort Worth, and when I made the decision to return to college, I was a single mother of three. I knew that I would have to attend a local college for the in-person experience I needed. I had the opportunity to attend a commencement ceremony at TCU, and I fell in love with the campus. I prayed about it, and God told me that TCU is where I should go. I applied, and the rest is history!
JT: I had completed professional development through Molly Weinburgh for years and decided to just apply for my master's. I got in and fell in love with research and the school. After I graduated, I said I would give myself a year before I decided on coming back for a Ph.D. I applied within three months of graduation.
What does being 'Teacher of the Year' mean to you?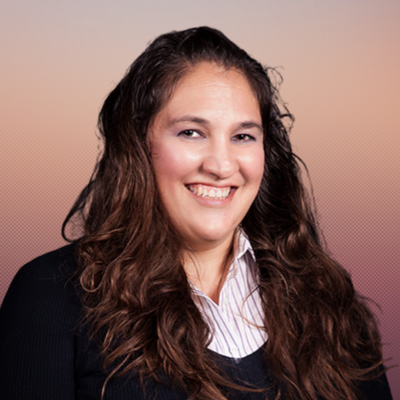 RH: It means a lot. It is an honor to be chosen by your colleagues to be celebrated for upholding the oath that we sign as educators. Each and every day I show up because my scholars are depending on me, and I need them to know I care. I never seek attention or accolades, but this honor lets me know that people are watching. The Bible says you can tell a tree by the fruit it bears, so I'm pleased that the work I do speaks for me.
JT: It's exciting and nice to be recognized by my peers. It's great to hear your principal give you accolades, but it is reassuring to be recognized by those you work with. On our campus, you are both nominated by and voted on by other teachers, so that feels pretty fantastic. For me, it means I'm doing things right despite all the craziness that is happening in the world right now—I'm getting the teaching part right!
What's your favorite part about being a Horned Frog?
RH: My favorite part of being a Horned Frog is being able to show other people of color that we are welcome at TCU. I also love the love that we are shown here in our city and across the country!
JT: I love the tradition ,and purple has ALWAYS been my favorite color. But truly, I love the sense of community on campus. I feel like I can approach any member of the faculty for help, advice or guidance in an area where they are an expert. And I love that TCU is always trying to do better. From the Race and Reconciliation Initiatives to reworking programs of study to better prepare students for their careers, TCU is consistently moving to be better in all things.
What are your plans once finishing your program?
RH: Once I finish my master's program, I plan to enroll in courses to become a diagnostician to address under- and mis-diagnosed students in special education programs.
JT: Ultimately, I want to teach at the university level preparing teachers for the classroom. I'd love to be in a program like the TCU Teach and prepare the next generation of science teachers to challenge themselves to improve their own practice and contribute to the improvement of education as a whole. PLUS being a part of a university, the research will always be there, and I love doing research to improve science education.
Anything else you'd like to add?
RH: TCU, specifically the College of Education, has changed my life in ways I cannot explain. My experience here has been blessings upon blessings. I am eternally grateful for the guidance, leadership and love that I have received in the COE.
JT: I am most appreciative of my family and friends for their constant support and encouragement to keep doing what I love. I wouldn't be the teacher I am without them and definitely would not have the confidence to attempt grad school, let alone pursue a doctoral degree.