In celebration of Asian/Pacific American Heritage Month, the College of Education is highlighting some outstanding Asian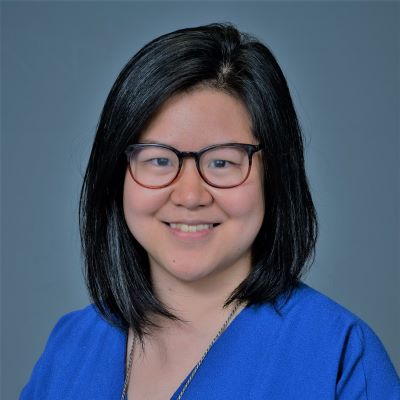 American students. Read on to learn more about Lianne Yang, an MBA/Educational Leadership student whose research focuses on how school policies can be more effectively implemented to maximize outcomes.
What's your background and what brought you to TCU?
I'm from the Rio Grande Valley, and I earned my bachelor's degree in economics from Harvard University. After graduating, I didn't know what I wanted to do. I had some teaching experience in summer programs and got a job as a public school tutor. I was a New York Teaching Fellow and taught in South Bronx, the poorest congressional district in the U.S., for two years.
Around my second year, I started to realize that the things I loved about teaching had nothing to do with the classroom: collaboration, looking at curriculum, using data for the biggest impact and professional development. When I was looking at graduate programs, I got a job as a tutor for kids in Manhattan. I started thinking deeply about disparity and inequity. Kids are kids, but what they come up against – being able to afford a tutor versus not being able to afford an apartment – was very interesting to me.
What's your favorite thing about your program at TCU? What program?
I'm in the MBA/Ed.D. in PK-12 Educational Leadership dual degree program. I spent my first year and a half in the MBA cohort before starting my education classes. It's been nice working in cohorts, and my TCU experience has been enriched in seeing two different programs. I also really like how high-touch they are and the community that's been created in the cohorts—all my friends are from one of these programs. The professors are awesome, too.
Tell us about your research. How did you become interested in it, why is it important?
I'm leaning toward looking at the politics and organizational behavior necessary for specific policies to be implemented with fidelity. One of my educational leadership classmates is a middle school principal, and we've done some class projects on social-emotional learning (SEL) programs at her school. SEL as a topic/issue has very different meanings for different campuses. She's trying to do her best within Fort Worth ISD, but what resources does Fort Worth ISD offer that allow her to focus on this?
I'm thinking about how organizations shape the way schools run. There are a lot of policy conversations happening, and my theory is that education in America is in different siloes: policy, academia and on-the-ground instructors. The communication avenues between these three pieces is not great. In each silo, they think they know what's best for kids – even though they're working toward the same goal, it's still not happening. Finding ways to bridge that communication gap and the ways you can influence these organizations would be helpful to opening up those avenues for collaboration.
What's the best part about being a Horned Frog?
Fort Worth loves TCU, and it's great to feel a part of the city through this community. Everyone I've met has been so welcoming and kind. The professors are amazing and the cohorts have been so willing to go above and beyond to help me with things.
What's next?
I want to stay in Fort Worth. I'm looking into consulting work, helping districts unpack data, helping them understand their organizational culture and helping implement programs.