Brenda Child, Ph.D. (Red Lake Ojibwe) is this year's Premier Green Honors Chair, co-hosted by the College of Education and AddRan College of Liberal Arts at TCU. She will be on campus Nov. 8-11 for a week of lectures, community listening and discussions.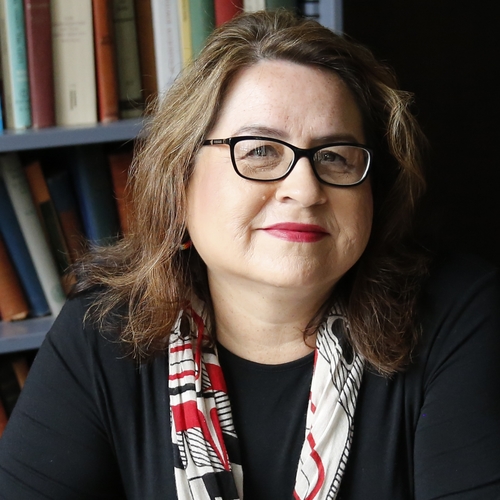 Child is Northrop Professor of American Studies at University of Minnesota. She was recently awarded a 2022 Guggenheim Fellowship by the John Simon Guggenheim Memorial Foundation and has authored numerous award-winning books.
"We are thrilled to have Dr. Child serve as our Premier Green Honors Chair to discuss Indigenous education and American Indian history," said Frank Hernandez, dean of the College of Education. "She integrates her experiences growing up on the Red Lake Reservation with her scholarly work. It's rare to have a scholar who can link politics, life on the reservation, indigenous education and indigenous studies."
The event coincides with Native American Heritage Month, adding an extra layer of significance to her visit. Child said she looks forward to sharing her scholarship on the history of Indian Education, especially with ongoing conversations surrounding government boarding schools. Additionally, Child will speak on American Indian Women as Cultural Leaders in her second event.
"I will also discuss some of my other work about American Indian history and pandemics, including a women's healing dance and tradition from the Great Lakes, which was created in the aftermath of the last major global pandemic in 1918-1920. These topics have as much relevance today as they did to people a century ago," shared Child.
Scott Langston, TCU's Native American Nations and Communities Liaison, explained that Child has for many years been a prominent American Indian voice challenging universities, scholars and students to include and better understand American Indian perspectives, histories and communities.
"The topics she will address are so important and will give us the opportunity to have extended conversations that can strengthen what we are doing individually and as a university," Langston said. "Dr. Child will help us envision and plan for how TCU can take its Native American and Indigenous Peoples initiatives to higher, deeper and broader levels. This is an important week to be involved."
Visit the TCU Calendar for details on the Boarding Schools and American Indian Dispossession and American Indian Women as Cultural Leaders lectures.