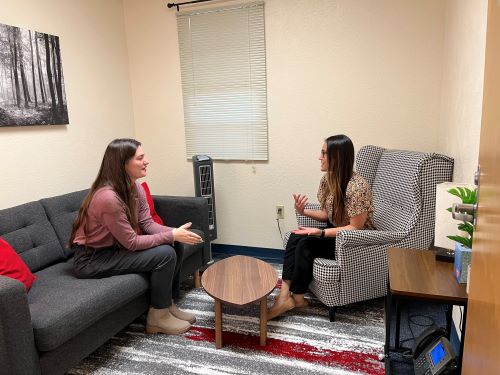 In an ongoing effort to forge community partnerships, the College of Education (COE) at TCU has collaborated with Fort Worth Independent School District (FWISD) to open the TCU Counseling Clinic, operating out of the Carter-Riverside Family Resource Center.
"We are thrilled to be partnering with Fort Worth ISD on offering counseling services to students and their families in the Carter-Riverside neighborhood," said Frank Hernandez, dean of the College of Education at TCU.
"We believe that counseling services should enable clients to maintain family relationships, friendships and jobs while receiving support. This is why partnering with FWISD in the client's home community is so critical. "
Ottis Goodwin, director of family & community resources at FWISD, explained that the partnership has helped get more clients the services they need.
"For many years it's been challenging to get everyone seen. This partnership helps us meet the needs of the students coming into the clinic, but is also a great experience for students at TCU," Goodwin said.
The Counseling Clinic benefits both FWISD students and families as well as TCU students.
"The Fort Worth ISD students receive counseling at no cost," said Emily Michero, clinic director. "The clinic provides counseling to some students who might not otherwise have access to counseling services due to cost, location, or availability. In a time when most agencies have a significant waitlist, we are happy to be able to see students quickly."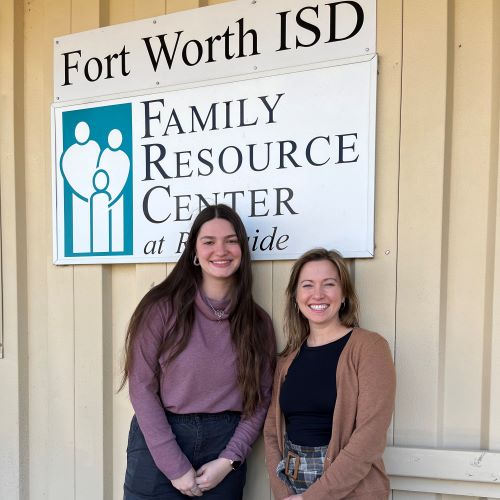 Michero explained that TCU students studying mental health counseling have the opportunity to see a range of clients from elementary to high school, with a variety of presenting concerns and diverse backgrounds.
"TCU students receive live supervision and support from faculty, which is especially important at this time as many children and adolescents are experiencing increased levels of anxiety, depression and suicidal ideation," Michero said.
The clinic is equipped with cameras for live student observation when working with challenging clients or assessing risk, so supervisors can watch and intervene if necessary.
Amanda Field, a graduate student in the clinical mental health counseling program, attributes much of her growth as a counselor to her work at the clinic.
"When I started at the clinic, having no prior experience seeing clients was intimidating," said Field. "Understanding that all of the people working at the clinic believed in my counseling abilities, even if I did not, helped me get to where I am today. The faculty and staff are amazing."
Although the clinic is relatively new, Michero has plans for more robust programming in the future. The clinic has conducted 200 sessions in 2022 alone, with 12 counselors serving 46 FWISD students and their families (the clinic opened in October 2021 with four counselors).
"I hope the clinic can continue to provide individual counseling and also add a variety of groups, including grief, social skills and parent support. I also hope we can expand our play therapy offerings in the future," Michero said.
The TCU Counseling Clinic is off to a running start bringing essential services to students and families who need them. Through this partnership, eliminating barriers to services and providing crucial on-the-job training for future counselors, the clinic will continue to grow to meet the evolving needs of the surrounding community.