TCU College of Education dean joins panel on how early childhood educators impact the community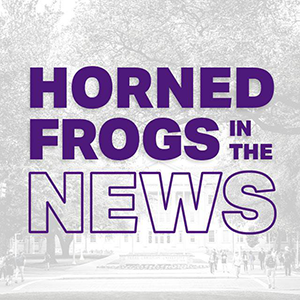 Tarrant County, Fort Worth and Arlington have formed a coalition with Child Care Associates in an effort to pay child care workers more.
Through the Tarrant County Workforce Solutions Board, $2 million is being put toward raising the wages from an average $10.74 per hour.
TCU Dean of the College of Education Frank Hernandez participated in a panel discussion on early childhood education in Tarrant County.
"Most of them are women of color, working in these communities, raising other people's children. Until we recognize the importance of that and the impact it can have on a community, then and only then, we can actually make the changes we need," Hernandez said.
See the full story from Fox4 News and additional coverage in the Fort Worth Star-Telegram.