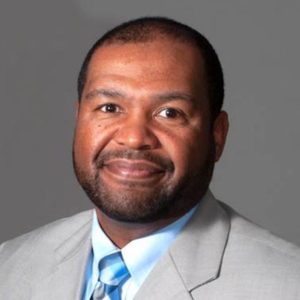 Damian Patton was named the next director and Jean W. Roach Chair of Laboratory Schools in the TCU College of Education.
"Damian Patton will bring to the lab schools [Starpoint and KinderFrogs] an extensive background as a school administrator and teacher," said Dean Frank Hernandez.
Patton spent 16 years in Texas public schools, serving as a kindergarten and fourth grade teacher, an assistant principal, elementary school principal and central office administrator. He served in the U.S. Army and worked in the private sector before pursuing his education career.
Patton is currently a doctoral candidate at TCU. He earned his master's degree from the University of Texas at Arlington and his undergraduate degree from DeVry University.
"I would like to extend my sincere gratuities to Dr. Jo Beth Jimerson and Dr. Marla McGhee. Both of them have excelled in their service as interim directors of the lab schools," said Hernandez. "Thank you to our search committee for their dedication to the selection process."
Patton's start date is May 28.