The College of Education congratulates all students who are graduating this semester. While we're unable to gather in person for commencement, hooding and pinning ceremonies in December due to the pandemic, we celebrate the accomplishments of students like Stacy Vasquez, who earned his Ph.D. in Science Education and works as a Professor of Biology at Dallas College. He's passionate about teaching science in a way that addresses students' lived experiences and societal issues.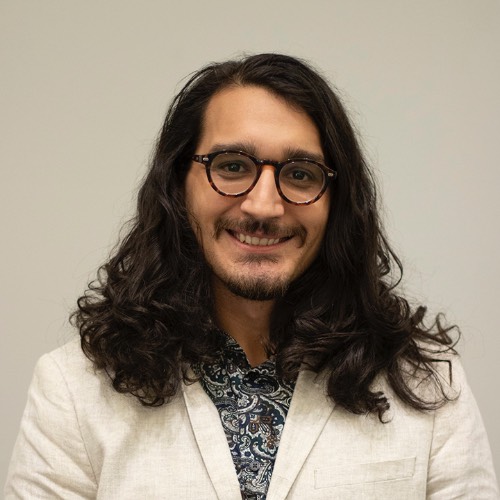 Hometown: Rosenberg, Texas
Your degrees: Ph.D. in Science Education, TCU; Bachelor of Science in Agriculture and Master of Science in Biology from Texas A&M University-Kingsville
What inspired you to study science education and pursue a career in the field?
"Before applying to the Science Education program at TCU, I was completing a graduate program where I felt stagnant, uninspired and unseen. Fortunately, I met an professor in the program who received their Ph.D. in Science Education. Prior to our meeting, I had no idea such a program existed. While the graduate program I was completing was fine, I realized it was not for me. The professor suggested I look into the program at TCU. After reading what the program had to offer, I decided to further explore my interest and sat in on a lecture. I knew it was where I needed to be. The idea of being a part of a program where you could think about how the world thinks about science in the context of education was intriguing. I became very interested in how I could apply my scientific content knowledge to explore topics related to social justice & equity, relevancy and addressing community health issues impacting people from traditionally marginalized groups."
Can you talk about your dissertation research and what interested you in this topic?
"My dissertation researched examined the impacts of a multicultural curriculum in a traditional microbiology course. With an academic background in microbiology, I was always interested in learning how the discrete, scientific information was related to issues impacting society. Traditional microbiology courses often place heavy emphasis on rote memorization of discrete facts and focus very little on how the content relates to societal issues. The multicultural curriculum aimed to teach students about various social issues while still managing to teach the objective, scientific content. The relevant topics were intended to spark student interest in efforts to strengthen their academic performance."
What have you learned from your doctoral course work, experience and research at TCU?
"I learned how to combine my love for science with my desire to improve education for students from traditionally marginalized groups. I also learned that it is possible to teach content while also making it relevant to the lived experiences of students. Integration of multicultural content into traditional science classrooms has the potential to increase student interest in STEM, particularly among students from traditionally marginalized groups. Further, it may reduce bias, reduce prejudice and promote tolerance. My experiences in the TCU doctoral program have made me a better educator and a more effective advocate for my students."
What advice do you have for aspiring educators?
"Do not teach your students how to simply memorize content. Make sure they understand how the content applies to their lived experiences. Teach them how to use the content in ways that will elevate them to greater heights. Relevancy is key!"