About
Main Content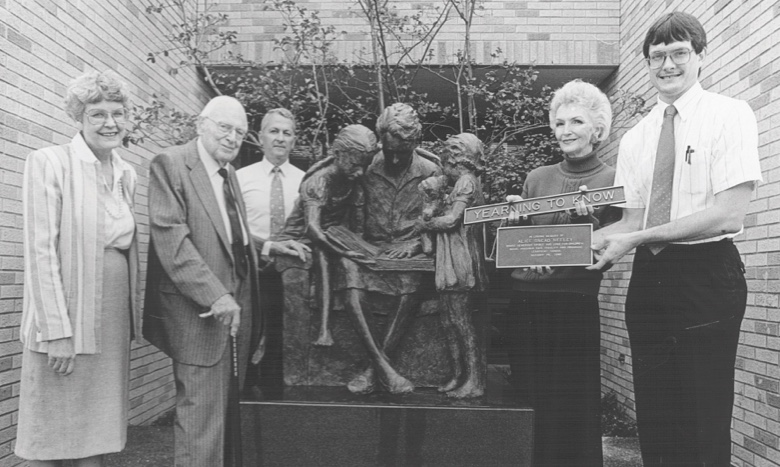 The Starpoint School at TCU is a laboratory school that provides children with learning disabilities, ages six to eleven, the opportunity to reach their educational potential with the help of TCU faculty, staff, and students.
The goal of the school is to offer an individualized educational program to help students build their academic strengths, develop positive attitudes, and prepare for educational advancement. Starpoint School heavily focuses on organizational and study skill acquisition to help provide students with tools for their educational future.
School founders, M.J. and Alice S. Neeley, believed it was important to have a school where children with learning disabilities can learn and university students can teach them. Because of this, the facility serves as an on-campus site for TCU College of Education students to receive training while working with Starpoint students.

Starpoint History
Starpoint School is a laboratory school where the faculty and staff are committed to the ideal that all children can learn.
Starpoint was founded as the tangible dream of M.J. and Alice Neeley. Their dream was to have a school where children with learning differences could thrive academically and could be taught by aspiring educators. This dream was formulated as they watched their grandson struggle academically. The Neeleys were determined that teachers should be trained to help children with special needs and, in 1966, Mr. and Mrs. Neeley initiated a laboratory school on the TCU Campus, Starpoint School, for that purpose.
At Starpoint, the Neeleys wished to provide training for teachers in order to facilitate suitable academic experiences for all children with learning differences. In keeping with the original intent of the Neeleys, Starpoint School remains as an active educational laboratory where TCU faculty, staff and students are afforded the opportunity to observe, study, research and participate in a quality educational program for young children with academic difficulties.
To memorialize and celebrate Mrs. Neeley's efforts, as well as the TCU College of Education's dedication to children with disabilities, the Alice S. Neeley Special Education Institute was established in the spring of 2005 to continue her efforts.
Starpoint School is accredited by Southern Association of Independent Schools (SAIS). It is also a member of the National Association of Private Schools for Exceptional Children, and the International Association of Laboratory Schools.