Main Content
The master's degree in Higher Education Leadership is designed to prepare students for a broad array of entry level and mid-management positions in higher education. Graduates will be prepared to work closely with students in their growth and development in a variety of settings. Graduates will learn the tools to manage existing programs and to develop new programs in response to changing environments.
Students will:
Work with an advisor to tailor a degree program that reflects their academic interests and career aspirations
Select from an array of classes in the college to help prepare for a career in higher education
Participate in an annual progress conversation with faculty to assure that objectives are being met
TCU Visiting Days Checklist
| | |
| --- | --- |
| January 1, 2022 | Deadline to apply to the TCU Educational Leadership in Higher Education program |
| Mid-January, 2022 | Notification to Participate in TCU Visiting Days (please note that attendance is by invitation) |
| February 20-22, 2022 | TCU Visiting Days |
The Educational Leadership in Higher Education Visiting Days blends opportunities to learn more about Texas Christian University and the Higher Education program with the completion of your assistantship interviews and participate in various experiences to engage and discuss experiences at TCU.
Each candidate will receive a personalized schedule a few days prior to the conference. Each schedule will include time slots for assistantship interviews.
Optional activities will be available to all candidates each day of the conference. These activities will be organized and led by current graduate students. The purpose of the optional activities is to allow candidates to have an informal introduction to the campus, the Division of Student Affairs, and get acquainted with current Educational Leadership in Higher Education students.
Tentative Visiting Days Schedule
Sunday February 20, 2022
5 p.m. – Introduction
5:30 p.m. – Introduction to Academics
6-8 p.m. – Graduate Assistantship Overviews
8-8:30 p.m. – Break
8:30-9:30 p.m. – Get to know current TCU Graduate Assistants
Monday February 21, 2022

8:30am – 3:30pm – Zoom Waiting Room
9 a.m.-3 p.m. – Interviews
3:30-4 p.m. – Closing Announcements
Tuesday February 22, 2022

9 a.m.-3 p.m. – Interviews
3-3:30 p.m. – Position Ranking Meeting
5-6 p.m. – Student Development Theory Course (optional)
Foundations (12 credits)
Focused coursework (12 credits)
Electives (6 credits)
Internship (6 credits)
January 1 – fall admission (early deadline for Graduate Assistantship applicants only)
March 1 – fall admission
The Graduate Assistantship Program provides master and doctoral students with a theory to practice experience complementing the Higher Education Leadership curriculum.
Graduate Assistantships are in a variety of offices, postings will be available in January 2022.
View NASPA Graduate Program Detail
TCU enhances the Graduate Assistant's practical experiences through collaboration with other offices, which foster skill sets in many functional areas. Graduate Assistants are encouraged to participate in departmental, divisional and University committees, and are provided with many development opportunities fostering growth and learning. In the program, students can expect:
Opportunities for student development and creation of programs specifically meeting student needs.
To have the ability to work with University practitioners, specifically trained in functional areas to provide student support and services.
Supervisors to spend time getting to know Graduate Assistants, their needs and develop development plans to meet those needs.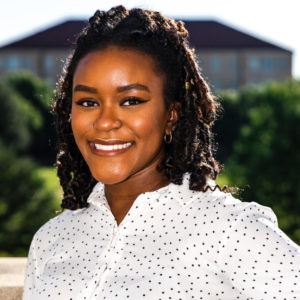 "My assistantship has provided me with many opportunities to learn about different areas of Student Affairs. From learning about and working with student organizations to helping students as a Student Success Coach, I'm able to see and work with different functional areas within Student Affairs. I feel very supported by my supervisors and know that they want me to have the best experience possible!" – Cierra Jackson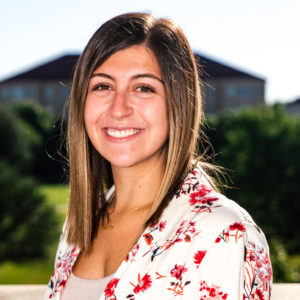 "I love my assistantship because it has allowed me to grow into the young professional I have always wanted to be. I have been challenged to assist in initiatives lead by my department and encouraged by others to gain experiences outside my comfort zone. I am able to work alongside many colleagues, peers, and students all while applying the knowledge I learn in the classroom into my daily tasks. My assistantship at TCU has greatly prepared me for my future career in higher education." – Michala Manfredo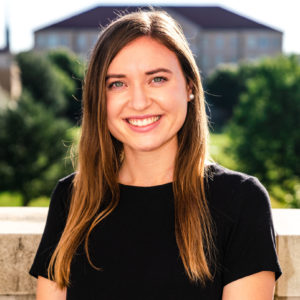 "One thing I really appreciate about TCU is its focus on relationships first. This mindset is present in the classroom, in my assistantship, and in the people that I have met. I'm grateful for teachers and staff who really model what it means to effectively lead students by establishing strong relationships first, and then guiding them to reach their full potential. This is a model I see at TCU and one I hope to practice in my future career." – Sophie Khadivi
G.A.T.E. was created by members of student affairs to provide continuous development and guidance for our Graduate Assistants in partnership with the academic program. G.A.T.E. focuses on a few important aspects of development, including developing your network in professional organizations, preparing for internship and job searches and acclimating to the DFW area. G.A.T.E. will provide some of your first experiences at TCU, and prepare you well for your career prior to graduation. Learn more about the G.A.T.E. program.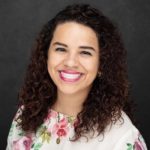 "The G.A.T.E. program has guided me through my semester and prepare me for my internship. From creating events to help GAs get to know each other (even during a pandemic), to helping me create connections around campus, to preparing me for the internship application process, G.A.T.E has ensured that I am always a step ahead. I appreciate this program for easing the internship process and making my semester more worry-free." – Mariana Gonzalez-Berrocal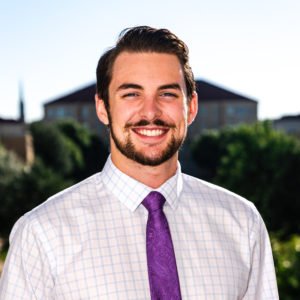 "Through resume reviews, mentorships, mock interviews, and field trips to learn about Student Affairs operations at other institutions, GATE has helped me explore and expand my understanding of what it means to be a future Higher Education professional and has prepared me to take the next steps towards that goal." – Warren Martin
Program participants are invited to membership in the Higher Education Leadership Organization, a student organization offering guest speakers, interview preparation and networking.
Program Advisors
Mayra Olivares-Urueta, Ph.D.
Professor of Professional Practice
Ashley Tull, Ed.D.
Professor of Professional Practice
Coordinator of Graduate Recruitment: Stephen Dominy